Our customer, in the early 2000s, was a remarkably fit and active WWII veteran, residing in the Tucson Foothills. When I asked how life was treating him he revealed that he had recently been obliged to give up flying, at age 96, because the insurance had declined to cover him (and also because aviation fuel had become unaffordable)!
The customer's request
The customer's family had an arched window that they would like to use to celebrate the service of their beloved husband and father as a glider pilot in WWII. Artistry in Glass was privileged to collaborate in the design and installation of an art glass panel depicting a WWII-era stained glass Waco glider in honor of a member of the greatest generation.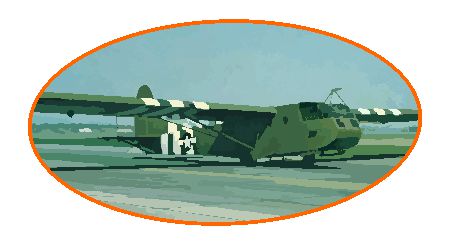 Waco CG A-4 Glider
Constructed from fabric stretched across a wood and metal frame, more than 15,000 of these troop/cargo gliders were produced in WWII.
The CG-4A was usually towed by the Douglas C-47 and was flown by a pilot and copilot. The glider could carry a cargo of up to 1/4 ton – like a jeep, or a howitzer as well as 13 troops + equipment. They were most famously used during the D-Day invasion of June 1944 to land soldiers and materiel behind the German lines in support of the epic Normandy landings.
The Waco had a wingspan of about 83 feet and reached approximately 150 mph behind the C-47. Its approximate gliding velocity was 72 mph.
Artistry in Glass is an Amazon Associate – we earn a commission from qualifying purchases
The insider story
Our customer described his experience landing his Waco glider behind German lines during the D-day invasion. The moonless night was pitch black and it was 2.00 am when he landed in a grassy French field that, unknown to him, was defended by what was known as "Rommel's asparagus" – a network of sharp, 10-foot stakes hooked up with explosives. The glider wing was impaled on a wooden pole, the aircraft came to an abrupt stop, and pivoted 90 degrees to the left.

Luckily there was no explosion and, almost immediately, the nose of the glider hinged upwards, as designed, to form a 6-foot wide cargo door from which a US army jeep emerged accompanied by a platoon of marines.
Our hero, like many of his generation, was reluctant to elaborate further – but evidently, he survived this hair-raising landing and rejoined US forces as the invasion proceeded.
---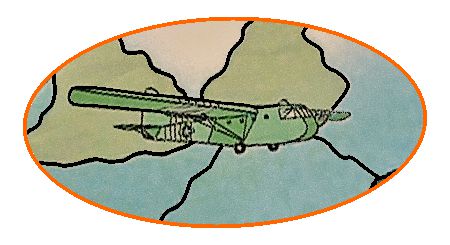 We commemorated this amazingly brave member of the "greatest generation" with a stained-glass rendering of his Waco CG 4-A glider.
Flying Waco gliders in WWII was so hazardous that the aircraft were known, with typical gallows humor, as "flying coffins".
Our remarkable customer showed us his "wings"- the insignia that all glider men wore. His wife drew our attention to the capital "G" in the center – that she said was officially supposed to signify "Glider" but that, in the folklore of the Army Air Corps, had come more properly to represent "Guts".
More aeronautical art from Artistry in Glass
The famous Davis Monthan Airforce base in Tucson Arizona is host to the most venerable aircraft in current operation. The Lockheed C-130 Hercules is an American four-engine turboprop military transport aircraft designed and built originally by Lockheed (now Lockheed Martin). It is now the main tactical airlifter for many military forces worldwide. More than 40 variants of the Hercules, including civilian versions marketed as the Lockheed L-100, operate in more than 60 nations.
The C-130 Hercules is the longest continuously produced military aircraft at over 60 years.
Artistry in Glass specializes in custom etching for military applications – we produce this epic etched image of the C-130.
---
Explore the history of military gliders!
Fascinating descriptions of U.S. Army glider corps and their aircraft from December 1941 onwards. Fully illustrated a "must-read" for glider buffs (available here from Amazon)
Re-live history by building your own Waco CG 4-A glider using this realistic 1 to 72 scale kit (suitable for ages 12 and up).
---
All you need to know about art glass
Commissioning stained and etched glass
Technical information
Guides to stained glass design
---
Artistry in Glass is your source for antique repair in Tucson
Check out this amazing selection of informative articles:-