If you're like most people, you probably think of shelves as nothing more than a way to store your stuff. But what if we told you that shelves could do more than just hold your books and knickknacks? In fact, we have identified 11 important benefits of glass shelving for your home:
Wall configurations of glass shelves
In a ground-breaking analysis, Artistry in Glass has determined that there are just four wall configurations that define every possible type of shelf. Glass can be used in each one of these wall layouts (follow the links on the images for more info;
As an Amazon Associate, I earn from qualifying purchases
Glass is strong and rigid
Providing you choose an appropriate thickness, the strength of glass makes it an ideal material for shelves. Unlike wood, glass won't bow or flex under the weight of bottles, glassware, and heavy objects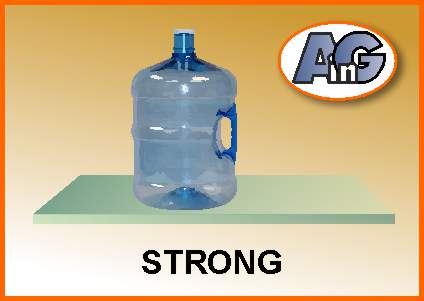 Follow this link to learn all about the best thicknesses for glass shelves.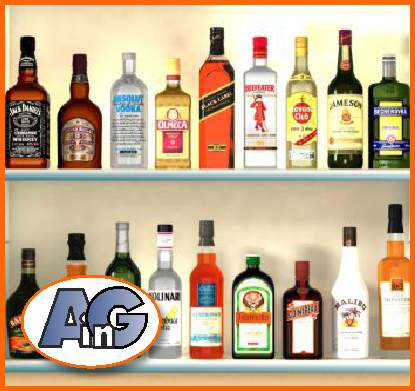 For extra pizzaz – follow this link for examples of lighted liquor bottle shelving.
Tempered glass is impact-resistant
Do not try this at home, but tempered (heat-strengthened) glass is very strong and really hard to break even with a hammer: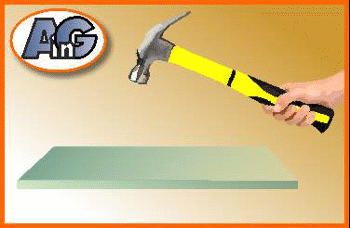 Tempered glass is 4 or 5 times more impact-resistant than annealed glass but BEWARE – it will break if you hit it hard on one of the sharp corners – so use this hammer test with caution.
Read all about comparisons between glass and acrylic (plexiglass) in this interesting post.
---
Glass is easy to maintain & keep clean
One of the great things about glass shelves is that they are very easy to keep clean. Because glass is a non-porous material, it does not absorb spills and dirt the way that other materials do. As a result, glass shelves can be wiped down quickly and easily, with no need for scrubbing or special cleaners.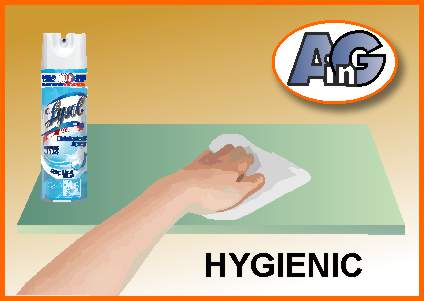 In addition, glass does not stain easily, so you don't have to worry about spills leaving lasting marks. Glass shelves are also very hygienic, since they provide a smooth surface that dirt and bacteria cannot cling to.
---
Glass is scratch-resistant
If you're looking for a sturdy and scratch-resistant material for your shelves, glass is a great option. Glass is much harder than wood or plexiglass, so it's much less likely to be scratched or damaged.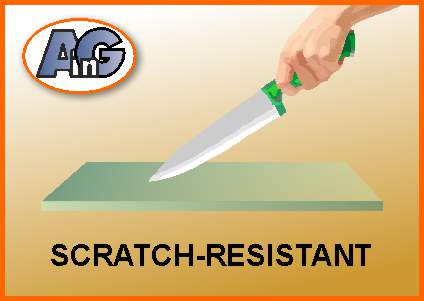 ---
Glass is transparent
The unique transparency of glass enhances the view of displayed items. At the same time, glass creates the illusion of more space. The transparency minimizes the visual impact of the shelves, making them appear to float on the walls. As a result, glass shelves are an ideal choice for people who want to maximize the amount of space in their homes.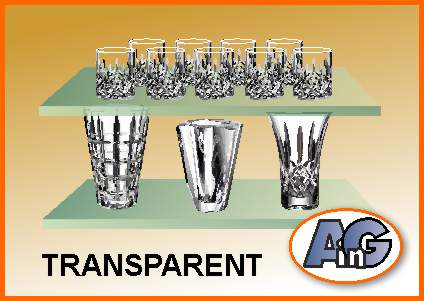 This might seem obvious but with the correct lighting glass shelves are, without doubt, the best way to display your Stueben vases, Swarovski figurines, and Waterford crystal stemware.
---
Glass looks modern – goes with any décor
One of the great things about glass shelves is that they can match any décor. Glass is typically used in modern or contemporary settings but even if your style is more traditional, glass shelves will fit right in.
6″ * 18″ tempered glass shelf has an attractive curved shape for a post-modern vibe. Comes with brushed stainless brackets ready to install on your wall.
---
Glass shelves come in a variety of attractive tints
Glass shelves are available in a variety of tints, including clear, bronze, gray, low-iron, and black. By far the most common is the affordable clear glass option that has a pale green tint owing to a small content of iron.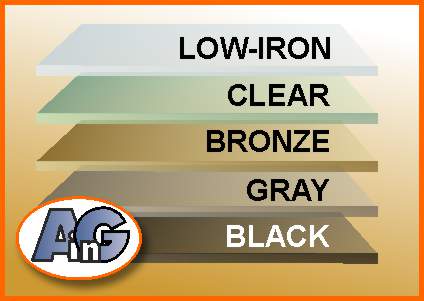 Check this comprehensive web post to learn all about the colors or tints available for your glass shelving. Discriminating customers sometimes choose expensive, low-iron glass that has a pale aquamarine tint and shows collectibles in true color.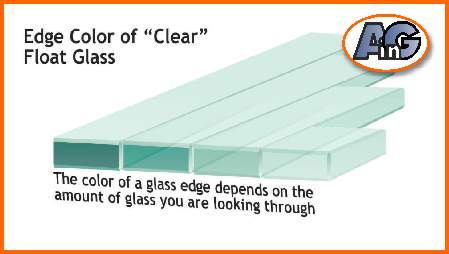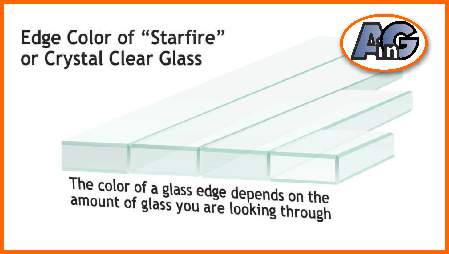 Shelves can also be ordered with a variety of edgework, including polished and beveled. although by far the most popular is "Flat Polished". Customers who wish to save money can choose "Seamed" edges for work or storage shelving: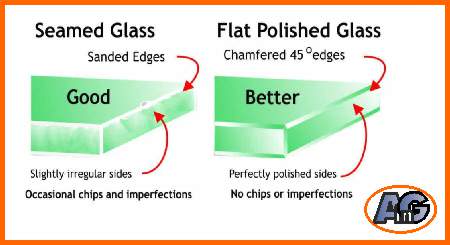 ---
Glass can be illuminated with LEDs
Glass shelves can be illuminated with LEDs to create spectacular lighting effects. Illuminated glass shelves are perfect for highlighting prized possessions or showing off collectibles, and they can also be used to create an ambient glow in any room. In addition to their visual appeal, illuminated glass shelves are also inexpensive to operate. LEDs use very little energy, so they won't add to your electric bill. And since they last for many years, you won't need to worry about replacing bulbs frequently. So if you're looking for a unique way to light up your space, consider glass shelves with LEDs.
LED Liquor bottle shelf (4 ft length) is made in the USA – Programmable shelving Includes wireless remote, wall mounts, and power supply – COMFORTABLY HOLDS 10-12 BOTTLES
LED lighted liquor bottle display shelf 24 Inch, 3-step Illuminated shelf. 3 Tier Home Bar Drinks Commercial Lighting Shelves with Remote Control 
---
Affordable ready-made shelves are available online
Remember that in this era of internet commerce, any item that can be mass-produced and shipped is almost always more affordable than a custom-made product.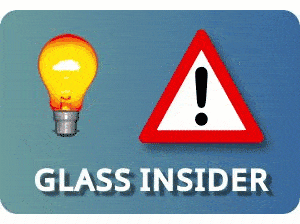 If you need custom-sized shelves (to fit a niche for example) follow this link to learn how to get the best prices from your local glass retailer. Otherwise, save money and buy ready-made shelving.
The critical cost factor for buying glass shelves online is the shipping charge. In practice, boxes larger than 48-50″ incur shipping surcharges – so ready-made shelves 48″ long are pretty much the maximum size for internet orders. See these examples from Amazon:
3/8″ thick tempered glass shelf is 12″ deep by 48″ long and is rated to carry 70 lbs when correctly installed. Comes with chrome plated clips.
---
Glass offers unique opportunities for creativity
Working with a designer, or qualified glass company, you can create amazing shelf layouts to display your cherished works of art: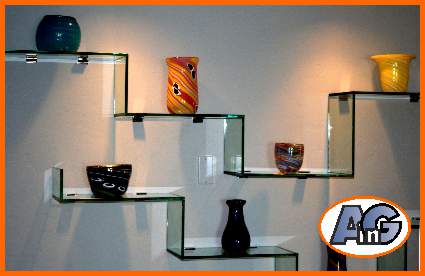 Southern Arizona customers – contact Artistry in Glass for expert advice on building custom shelf layouts. In summary, the technique is to use special clamps and UV- activated adhesive. Follow the Amazon links below to learn more:
Aluminum alloy 90-degree clips hold 3/8″ thick glass together to form stepped shelf layouts.
Combine these with standard "U" clamps to attach the glass to the wall.
---
The 4 configurations of walls
No wall or space shelves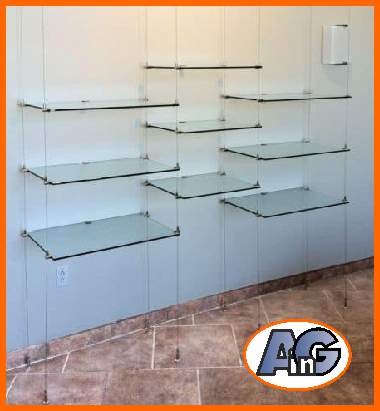 Artistry in Glass installs space shelves in the lobby of Ventana Medical Systems (now Roche Group) in Oro Valley.
The ultimate in elegance – floor to ceiling, or space shelves are supported by steel cables and need 3/8″ thick tempered glass for maximum safety.  For extra impressiveness and luxury, 1/2″ thick glass is occasionally used. 
Cable shelf systems like these are perfect for high-end retailers and for the display of awards in corporate or college lobbies.
One wall – basic wall shelves
The most common glass thicknesses for single-wall shelves are 1/4″ and 3/8″  although glass thickness is not the most important factor in figuring out the load.  The major issue with wall shelves is the cantilever effect which makes the shelf bracket or shelf clip the crucial installation issue. 

Notice how the load capacity depends very critically on the distance of the weight from the wall. Study this post to learn all about permissible loads and, above all, use common sense when installing wall shelves.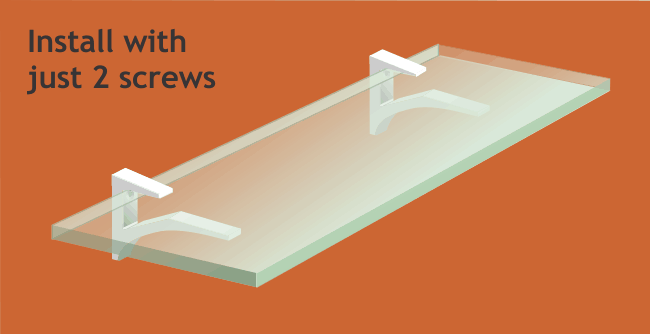 After more than 35 years of experience, our strong recommendation for trouble-free and safe glass wall shelves is to use 3/8″ thick glass with these cast aluminum clips:
Cast aluminum clips are attached with just one anchor, come in white, chrome, and black finishes are work with 3/8″ or 1/2″ thick glass. We recommend a shelf depth of up to 10″ if the clips are installed correctly.
Two wall or corner shelves
These are ideal space-saving shelves for bathrooms, shower enclosures, and every room in the house.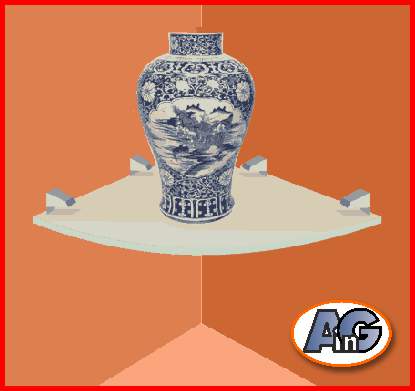 With two walls available for support, the cantilevering is not an issue and secure installation can be achieved in several ways. Home handymen or women can just support the shelves on quarter-round wood molding but clips are better because they hold the glass securely. As the image above shows, 4 clips are advisable for large shelves.
If you are designing your own corner shelves and need 4 – ask you glass retailer to take a glass circle and cut it into 4 segments. For small corner shelves, 1/4″ thick glass is recommended.  Larger shelves require 3/8″ glass and four shelf brackets at a minimum with the option of 1/2″ thick glass for extra elegance. 
Before you spend too much time, remember that innovative solutions are also available from Amazon:
Glass corner shelves are attached with aluminum brackets that are glued to the walls with adhesive. No drilling is required!
Bathroom/shower rooms are probably the most popular location for corner shelves as they are ideal for keeping shampoo and other accessories handy and are super easy to keep clean. Don't try to re-invent the wheel when there are such excellent choices available online:
Glass bathroom, corner shelf with rustproof aluminum rail & wall mounts. 10″ radius and with polished tempered glass.
---
Three wall – niche/alcove shelves
Some of the handiest storage spots in the modern home are niches or alcoves often on either side of the fireplace. The two or three walls of a niche make it easy to safely secure your glass shelves.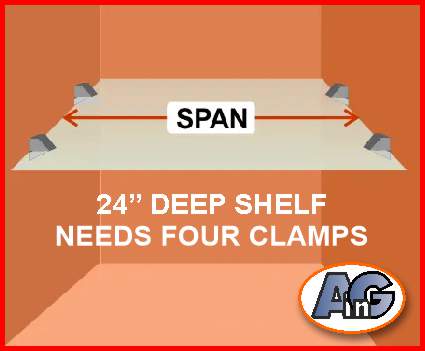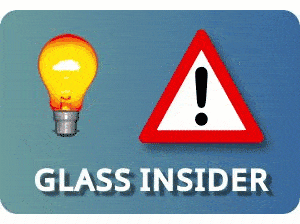 Measuring alert! Be sure to deduct the thickness of the metal bracket from the width of your glass shelf – otherwise, it will be too tight. Never dare to go back to a glass company and request that they "just sand off 1/4″ please!!!"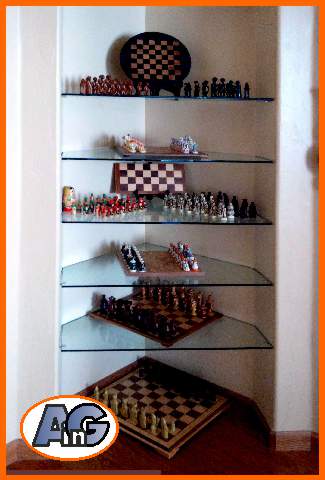 Occasionally you will encounter a combination niche/corner shelf – as shown above where custom 3/8″ glass houses a prized collection of chess sets. Customers should make patterns out of stiff cardboard or masonite and bring them to the glass shop to get the size right. (Remember to try various positions up and down the niche – alcoves often taper in size from top to bottom!)
---
Artistry in Glass is an Amazon Associate – we earn a commission from qualifying purchases
---
Conclusion
Glass shelves are a beautiful and practical addition to any home. Thanks to their transparency, glass shelves create the illusion of more space and make displayed items appear to float. Glass is also scratch-resistant and easy to keep clean. In addition, glass is strong and rigid, making it ideal for supporting heavy weights. Tempered glass is an especially good choice for shelves, as it is impact-resistant and very hard to break. Whether you are looking for a sleek and modern look or a classic and elegant design, glass shelves are a great option.
---
Shock glass pricing update
Effective July, 2022 the wholesale price of float glass & mirror has increased by between 20 and 40% According to the USGLASS News Network: "The combination of material cost increases, supply chain disruptions along with other economic pressures has forced companies throughout the globe to raise prices. These volatile factors have also impacted the glass industry, which has recently seen major companies such as Guardian Glass announce price increases and surcharges. Guardian is not alone, as five other industry companies issued price increases. These include Viracon, Vitro, Kuraray, Blue Star Architectural Glass and Oldcastle BuildingEnvelope®".
To readers of the Artistry in Glass website – please note that glass & mirror prices quoted in various calculators should be multiplied by around 35% to obtain current retail pricing.
---
Glass tabletops & shelves – info from Artistry in Glass
---
Artistry in Glass is your source for antique repair in Tucson
Check out this amazing selection of informative articles:-
---