Antique stained glass is highly collectible for sentimental reasons as baby boomers look back on their childhood years. Beautiful examples can be found in antique shops or on eBay but they are often damaged, with cracked or missing pieces. The question becomes: is my broken stained glass worth repairing?
Genuine stained glass panels from the early 1900s are well worth restoring but modern reproductions may not be. Consult a stained glass expert to be sure.
Artistry in Glass video explains all you need to know about restoring stained glass.
---
Antique panel from Chicago Restored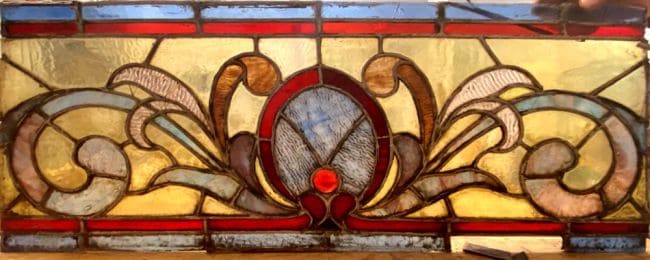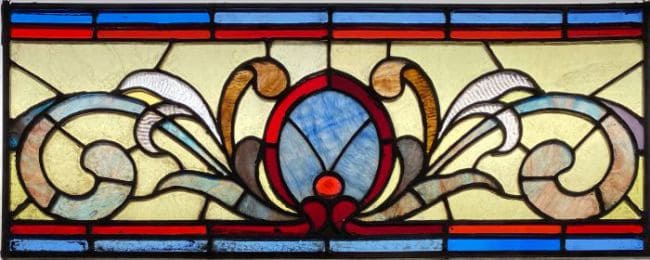 This beautiful stained glass panel needed lots of TLC when delivered to Artistry in Glass
In the early 1900s, no house of any significance was completed without colorful stained glass. These panels are now highly collectible for both decorative and nostalgic reasons as baby boomers look back on the fabric of their formative years.
This panel, rescued from the family home by a Chicago customer, has numerous pieces of stained glass either missing or cracked. Furthermore, the lead came and the antique glass was coated with black grime – the result of 100 years of exposure to the industrial pollution of Chicago.
All you need to know about art glass
Commissioning stained and etched glass
Technical information
Guides to stained glass design
---
Artistry in Glass is your source for antique repair in Tucson
Check out this amazing selection of informative articles:-
Unique Mirror Resources from Artistry in Glass
Mirror Design & layout
Mirror Installation & Removal
Mirror Repair & Restoration