Mirrors serve a functional purpose in bathrooms and bedrooms but also offer great opportunities for spectacular advertising in bars and decoration in dens and man-caves. Follow the instructions in this post to design and order your own etched mirror masterpiece.
Find your favorite artwork or logo and send a high-definition image to us at [email protected]. For best results, choose simple, clipart-style designs with 2, 3, or 4 colors (color photos cannot be sandblasted). We will expertly design your mirror art and send you a scaled drawing for your approval.
Benefits of etched mirrors

Etched mirrors offer various artistic benefits, enhancing the aesthetic appeal and overall ambiance of a space. Here are some key advantages:
Unique and Customizable Designs: Etched mirrors allow for intricate and personalized designs. Artisans can create patterns, images, or text that are etched onto the mirror's surface, resulting in a one-of-a-kind piece of artwork tailored to the client's preferences.
Decorative Accents: Etched mirrors serve as eye-catching decorative accents. Whether incorporated into wall hangings, furniture, or architectural elements, the delicate etchings add a touch of elegance and sophistication to any space.
Visual Depth and Dimension: The etching process creates depth and dimension within the mirror, enhancing its visual impact. The interplay of light and shadow on the etched surface adds a dynamic quality, captivating viewers and creating a visually engaging experience.
Reflection Manipulation: By selectively etching certain areas of the mirror, it becomes possible to control and manipulate the reflection. This allows for creative possibilities, such as distorting or fragmenting reflections, creating unique visual effects and adding an element of intrigue to the artwork.
Historical and Cultural Significance: Etched mirrors can be used to preserve and celebrate historical or cultural narratives. Through carefully designed etchings, mirrors can depict significant events, symbols, or themes, serving as a visual representation of heritage and storytelling.
Integration with Surrounding Décor: Etched mirrors can be seamlessly integrated into various design styles and themes. They can complement both traditional and contemporary settings, acting as focal points or harmonizing elements that tie together the overall aesthetic of a room.
Overall, etched mirrors offer a combination of artistic expression, decorative enhancement, and storytelling potential, making them a versatile and captivating medium for creative expression.
---
Technical considerations
Front or the Back of the Mirror?
Most of our designs are etched on the reverse (silver) side of the mirror. The silvering is removed by sandblasting, leaving a frosted white surface that can be painted to show through on the front.
Etching on the Front (Glass) Side
Some customers appreciate the clean look of front-side etching where we can achieve airbrush-style shaded effects by selective frosting: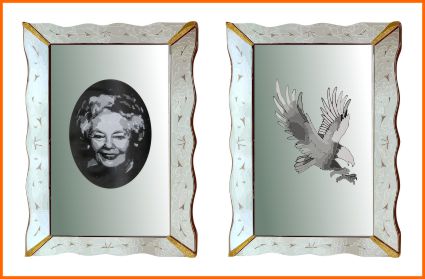 Etching on the Reverse (Silver) Side
Most of our artwork is etched on the back of mirrors. This allows a crisp and spectacular contrast between the remaining silver and the colored artwork, with no double-reflection. Most importantly, reverse etching permits the use of multi-colored art.
---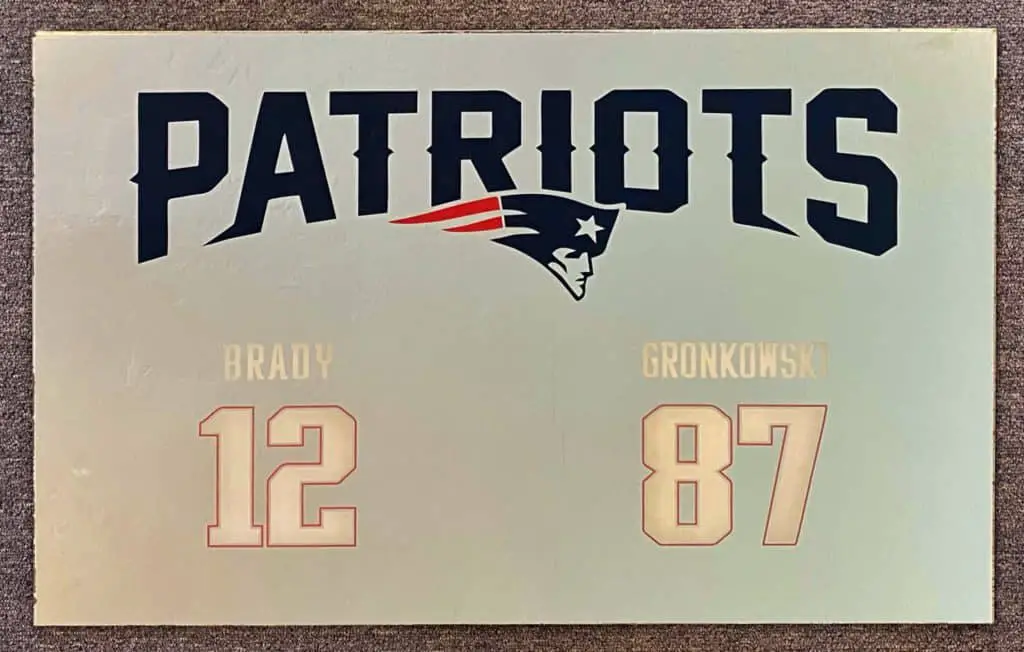 Artistry in Glass uses the New England logo, sandblasted on the reverse of the mirror. With the silver backing removed the mirror is painted to create the logo coloring.
---
Tucson Fire Department Logo
Start by sending your logo to Artistry in Glass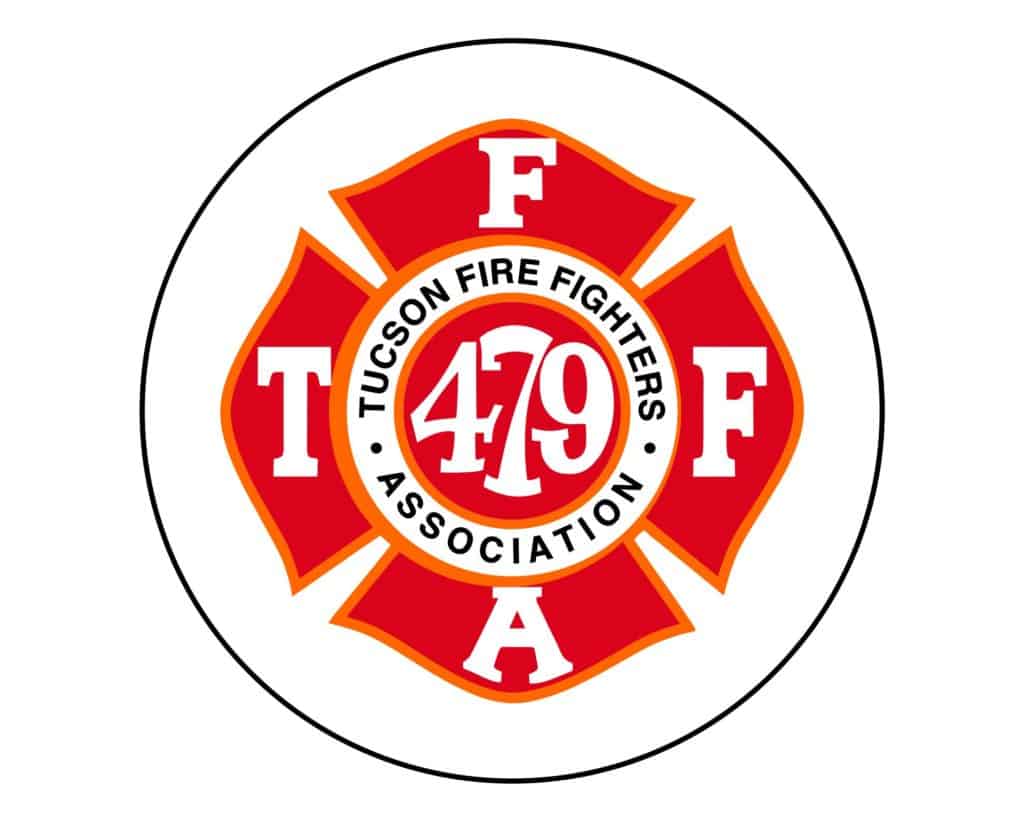 The etching experts at Artistry in Glass will trace and scan your logo to produce a vector file. The digitized artwork is used to cut a special vinyl stencil that is attached to the reverse (silver) side of the mirror and then sandblasted to remove the reflective silver coating. Finally, the sandblasted mirror is painting, in several stages to create a superb art glass mirror.
---
Bisbee miner's mirror
Our client is currently renovating her basement and has selected a stunning mirror design to commemorate her family's rich history in the Bisbee community. The mirror serves as a tribute to their enduring legacy while adding a touch of elegance to the custom bar.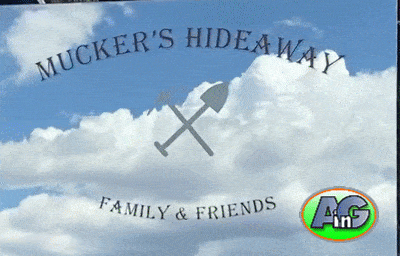 During the early 1900s, Bisbee thrived as the largest city between St. Louis and San Francisco, thanks to the wealth generated from its abundant copper deposits. However, the history of mining in Bisbee is marred by violence, as the Phelps Dodge company ruthlessly suppressed attempts at unionization. In a notorious incident in 1917, striking miners were forcibly transported on railroad cars to New Mexico.
Despite the hardships and perils associated with underground mining, our customer, a lifelong resident of Bisbee, takes immense pride in her family's connection to this industry. Both her father and grandfather dedicated themselves to the demanding work of "mucking out" the stopes after the ore had been blasted with dynamite.
With great pride, the customer has named her bar "Mucker's Hideaway," paying homage to her family's mining heritage. The bar is adorned with a symbolic pick and shovel, representing the tireless efforts and resilience of the miners who toiled underground.
---
Harley Davidson Mirror
Customers email their preferred logo for processing by Artistry in Glass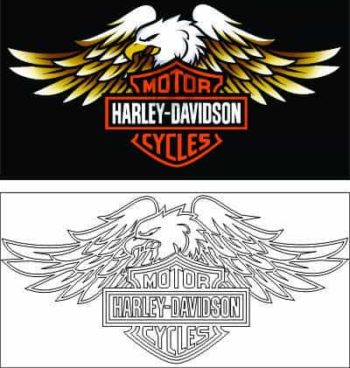 Our clients are big Harley Davidson enthusiasts who selected the special "feathered" version of the Harley logo for their custom mirror. The spectacular achievement of our craftsmanship in this example is the successful "gradient-fill" shading of the feathers by skillful airbrush painting of the eagle's feathers.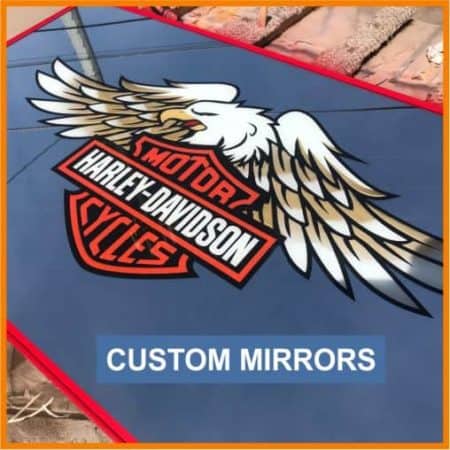 ---
Iron John's Brewery, Tucson
Custom etched mirrors were ubiquitous decorations in Victorian bars and public houses where they combined the elegance of the gilded age with the power of advertising. Here, we prepare the artwork for a stand-out local Tucson brewery – Iron John's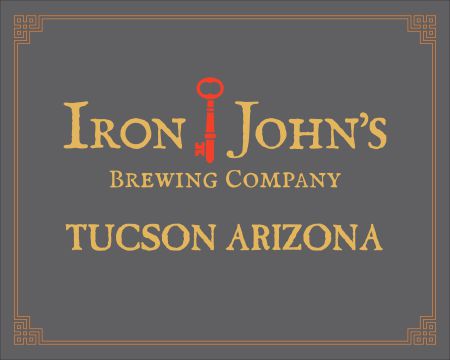 ---
Wedding gift mirror
Our customer's company log with a whimsical title "The Harris Nest" is a perfect wedding gift.
---
Sorority plaque is etched on dark glass – but has a mirrored effect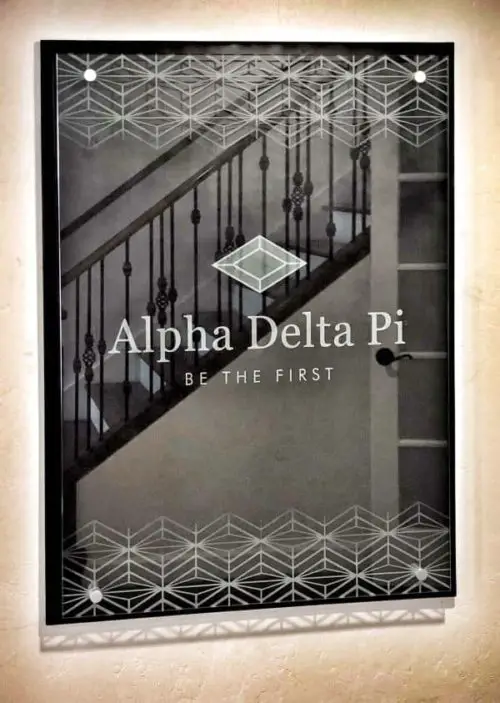 University of Arizona sorority commissions Artistry in Glass to create this stylish wall plaque. The reflected film-noir steps represent a metaphor for the upwardly mobile life journey about to be undertaken by these ambitious young ladies (Lauren Bacall has just ascended the stairs for a rendezvous with Humphrey Bogart).
---
For affordable and beautiful mirror art in Southern Arizona!
Call the experts at Artistry in Glass: 520-320-0104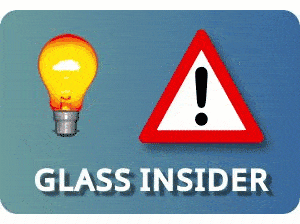 Unique Mirror Resources from Artistry in Glass
Mirror Design & layout
Mirror Installation & Removal
Mirror Repair & Restoration
Artistry in Glass is your source for antique repair in Tucson
Check out this amazing selection of informative articles:-