You spend more than a third of your life in your bedroom – you sleep and dream, then you awake and prepare for the day – and to do so, everyone needs mirrors. For dressing, makeup, grooming, and simply for decoration. So how do you choose mirrors for your bedroom?
Choose a full-length or Cheval mirror for dressing or a mirrored barn door for bathroom privacy. Use mirrored closet doors for convenience and lighted dresser mirrors for Hollywood-style makeup. Finally, choose wall mirrors for over the headboard and opposite windows for lighting and decoration.
There has never been a better time to buy bedroom mirrors. We describe the main categories of bedroom mirrors, explain the benefits, and give you insider tips on how to choose.
Types of mirror used in bedrooms
As an Amazon Associate, I earn from qualifying purchases.
Dresser mirrors
There is an enormous variety of affordable and high-quality mirrors for your make-up or dresser table. Choose from tri-fold standing mirrors or wall-mounted illuminated mirrors
Chende Large Black Trifold Mirror with Detachable Base
Wall-mounted or tabletop – the detachable wood base and folding wall mirror can be hung on the wall together, to hold small makeup tools or cosmetics accessories. The center mirror is 32 5/8″ * 23 5/8″ suitable for perfect makeup,
Lighted vanity mirrors
Indulge yourself with an affordable touch of Hollywood glitz for applying that perfect mascara and lipstick.
"BEAUTME" Vanity Mirror with Lights
Hollywood-style makeup mirror (16 1/2″ * 20 1/8″) with lights. This white-framed mirror stands on the dresser with a wooden base.
It has adjustable "smart-control" brightness and a choice between white daylight (6500k) and yellow/warm light (3200k).
Dresser mirror brackets
Lots of homeowners have a treasured antique dresser with a wood-framed mirror attached to the back.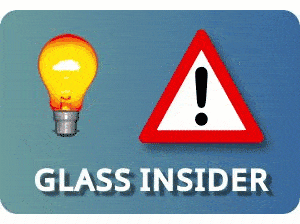 Dresser mirrors are often detached by the homeowner or moving company to make moving the mirror easier and safer. Important tip – carefully save the metal brackets and the attaching hardware – these are very often lost in the move and are a nuisance to replace.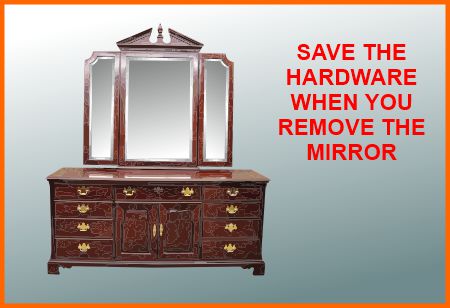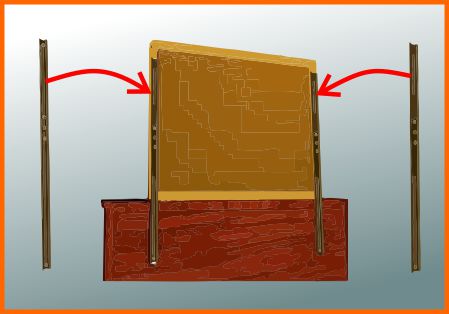 If you lose the metal brackets for your wood-framed dresser mirror – order on Amazon by following this link
The brackets are 48″ long – sufficient for most mirrors. Attach them using the screws provided. Make sure to locate the bottom screws in the solid wood (between the drawers) on the back of the dresser for the safest installation.
How do you choose mirrors for your bedroom?
Closet door mirrors
The bedroom closet door is a convenient, space-saving location for dressing mirrors.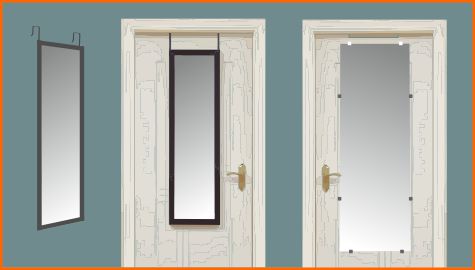 Naomi home over-the-door mirror
This 14″ * 42″ mirror is ideal for space-saving customers. Make sure your closet door has sufficient room to close with the additional thickness of the support hooks at the top. For some tightly closing doors, it may be necessary to cut small notches in the top of the door.
Full-length dressing mirrors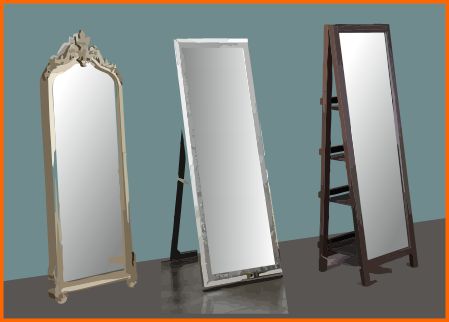 Full-length dressing mirrors are the most important practical mirrors for your bedroom. Choose from numerous large, free-standing mirrors available from Amazon, that you can lean nonchalantly against any wall. Or pick a dresser mirror with a convenient stand or easel like this excellent choice from ORE International (also available on Amazon.
The cool thing about these modern bedroom mirrors is that most of them come with hooks, ready for hanging on the wall if you prefer.
Standing dresser mirrors also come with shelves (see above right) as in this example from Wayfair.
Cheval-style dressing mirrors
For the traditional homeowner, nothing beats the style of a cheval mirror. Named for the French for the horse, because of the four legs that comprise the stand, these mirrors tilt backward and forward for convenient full-body viewing.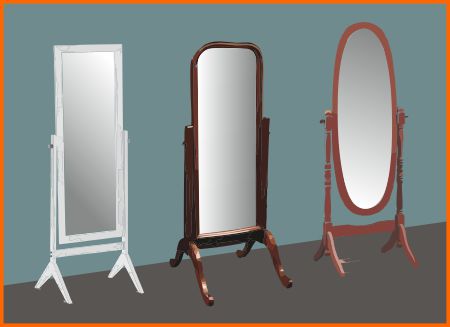 Versatile cheval mirrors come in many finishes and furniture styles from contemporary white like this one available on Amazon, to numerous traditional examples like this highly-rated Queen Anne-style mirror with an oak finish. See a complete selection by following this link to Amazon.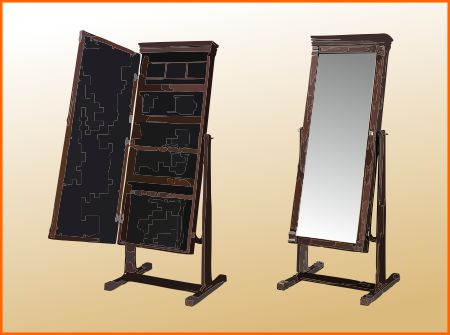 Have fun searching the web for innovative dressing mirror solutions. The example above is one of many cheval mirrors that come with a lockable armoire including storage for jewelry and accessories. See the amazing selection of storage solutions incorporated into dressing mirrors on this page.
Haberdashers-style cheval mirrors
If you reside in a Beverley Hills mansion, your bedroom will not be complete without a full-size haberdashers cheval mirror.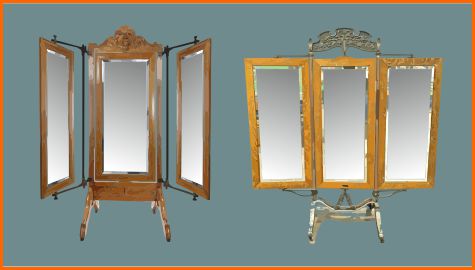 I have only found these incredible tri-fold mirrors on antiques websites. The example above left features individually rotating mirrors for complete visibility from all angles. Prices are high – expect to pay $5000.00 or more for the best examples – but you will feel like a duchess.
Sliding barn-door mirrors
The latest in bathroom design are sliding doors that open and close by rolling on a rail above the doorway. Mirrored varieties serve the dual purpose of providing privacy for your ensuite bathroom while acting as a dressing mirror in your bedroom.
Barn-style doors are expensive but very functional, especially in smaller bedrooms where no space is wasted because the sliding function avoids the typically swinging door. Typical prices are in the $1000.00 range and we like this example shown on the Houzz website.
Costco shoppers can get a great deal on this OVE Decors Brittnay Mirrored Barn Door on the Costco website for less than $500.00.
Decorative bedroom mirrors
Bedroom mirrors can be decorative as well as useful, and a prime location for a fashion statement is the wall behind your headboard.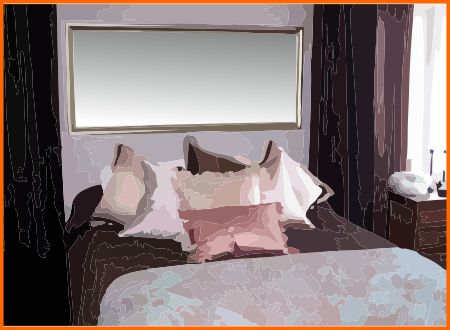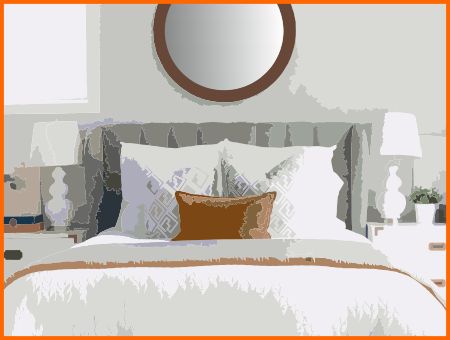 Mirrors and Feng Shui
Use mirrors with caution in your bedroom to avoid negative Feng Shui – do not place a mirror opposite the bathroom – it can reveal embarrassing reflections.
Feng Shui also cautions against hanging a mirror on the wall opposite your bed because it can reflect back negative energy. Also, who wants to awake in the morning to the unpleasant reflection of your own tired, tousled and rumpled face?
Frame styling
Choose the style that matches your interior: Art Nouveau, Arts & Crafts, Art Deco, Mexican, Rustic, Abstract, Traditional, Contemporary, Antique, Funky, Farmhouse.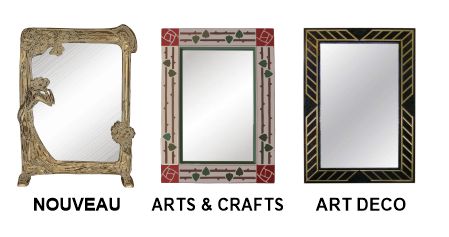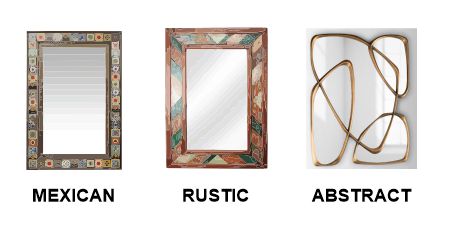 Make sure that the wall mirrors you choose create a relaxing vibe that helps you sleep at night – rather than stimulating your senses.
Wood is a natural look and a gentle feel suitable for bedrooms.
Choose a beveled-edged mirror for extra sophistication.
Use round mirrors, instead of square or rectangular, for a softer look.
Frame in a delicate, light wood or gold-brushed metal.
Avoid ceiling mirrors – they were popular in the 1970s but not now – unless you are decorative a seedy motel (a No-tel Motel!).
Best sizes and heights for your mirrors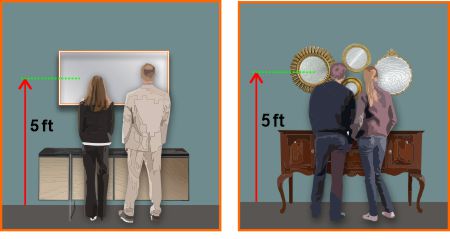 Learn all about how to size and position your wall mirrors by studying this post.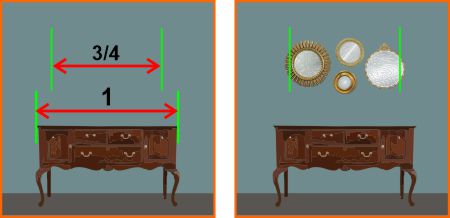 ---
Unique Mirror Resources from Artistry in Glass
Mirror Design & layout
Mirror Installation & Removal
Mirror Repair & Restoration
Artistry in Glass is your source for antique repair in Tucson
Check out this amazing selection of informative articles:-