Plans for the Super Tilt Dolly are only $19.95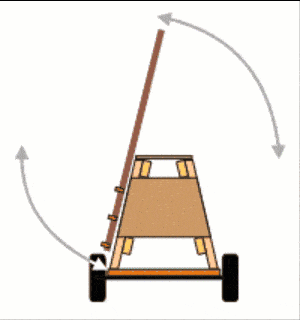 The Super Tilt Dolly simplifies life & reduces back injuries for these trades and more
Glaziers/Glass Workers: rotate heavy glass shower doors, tabletops for fabrication (drilling and polishing) operations.
Glass Sandblasters: take delivery of heavy architectural glass – rotate to horizontal for application of artwork and rotate back to vertical for sandblasting.
Stained Glass Artists: safely rotate fragile stained glass panels from horizontal to vertical for re-soldering.
Doormakers: easily handle heavy doors with minimum effort – transport, fabricate, load & unload.
Carpenters: make circular saw cuts on the tabletop. Use as extension surface for your table saw.
Drywallers: transport sheetrock around the job site – rotate sheets to horizontal for easy cutting.
Honey-doer, home handyman: all-purpose, easily stored, mobile workbench and dolly
Perfect height for loading & unloading pickup trucks
Build it Yourself in a day with full drawings, materials list & cutting instructions.

Enter Coupon Code
"COVID19"
for a 20% discount for this week