Written by John Wakefield – Owner of Artistry in Glass
Swarovski crystal figurines are highly sought-after collectibles known for their brilliant shine and impeccable craftsmanship. To make sure you are not buying a fake, it is essential to ensure the authenticity of each figurine before making a purchase.
This article brings together systematic methods to help you identify genuine Swarovski crystal figurines and avoid potential disappointments.
---
History of the Swarovski Company
Founded in 1895 by Daniel Swarovski, the company has been synonymous with precision-cut crystal for over a century. Daniel was an Austrian glass cutter who wanted to make crystal more accessible and enjoyable for everyone. With his dedication to craftsmanship and innovation, Swarovski was born.
Today, Swarovski is a global brand that offers a variety of products, from crystal figurines and jewelry to lighting and home décor. The brand is committed to sustainability and protecting the environment, ensuring that its crystals are produced responsibly.
The creation of the Swarovski crystal figurine
The invention of Swarovski crystal figurines is a fascinating story that began with designers experimenting with gluing chandelier crystals together to form the icon mini-mouse in 1976. This history is fully explained in a comprehensive post by Artistry in Glass.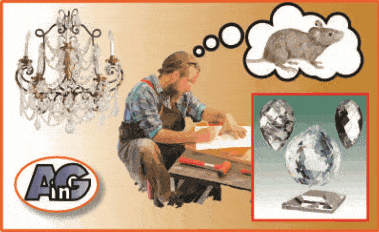 In a stroke of marketing genius, the Swarovski company gifted a crystal mini-mouse to every competitor at the Winter Olympic Games then taking place in Innsbruck. The reception was sensational and Swarovski's billion-dollar line of silver crystal figurines was born.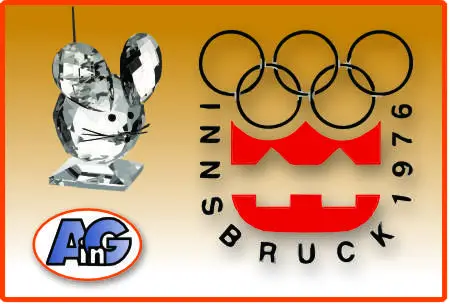 Swarovski has continually expanded their figurine product line with creative design and expert marketing. The use of limited editions and exclusive offerings to Swarovski Crystal Society (SCS) members has combined to keep resale prices high for the rarer collectibles.
---
As an Amazon Associate, I earn from qualifying purchases
---
Authenticating Swarovski crystal figurines
The only way to be absolutely certain that your figurine is authentic is to purchase it from an authorized Swarovski dealer.
To guarantee authenticity – purchase from an authorized dealer
Otherwise, no single factor can definitively prove that your figurine is authentic. Instead, we recommend considering the additional important qualities:
In the following sections, we will delve deeper into the above eight factors to help you in authenticating Swarovski crystal figurines.
---
Artistry in Glass is not endorsed, sponsored, licensed by, or affiliated with Swarovski AG in any way. Follow this link to reach the official Swarovski website.
---
Source of the figurine
Swarovski – online or store
The number one way to be sure you have a genuine Swarovski figurine is to purchase it from an authorized Swarovski dealer. The most secure sources are, of course, the Swarovski online store or one of the nationwide network of retail dealers which are located in upscale malls or department stores.
Seeing the product "in person" is the best way to fall in love with a figurine but, unfortunately, with the rise of Amazon, many traditional department stores like Dillards, Macy's, and JCPenney, have closed so the opportunity to view Swarovski's beautiful crystal creations is limited.
The Swarovski Crystal Society (SCS)
An additional guaranteed method of buying genuine Swarovski is through the SCS.
The Swarovski Crystal Society (originally called the Swarovski Collector's Society) was established in 1987 and now boasts more than 400,000 members in 100+ countries. Current membership cost $55.00 and, for this, members receive various benefits including:
Annual gift – unique crystal gift not available elsewhere
Exclusive products – access to the SCS collection
Magazine – biannual, award-winning Swarovski magazine
Free standard shipping from Swarovski.com
Free repair service – (even after expiration of warranty) – but note exclusions
Exclusive events – in-person or online events connecting crystal lovers
Kristallwelten – when in Austria – free annual visit and complimentary drink
So, the purchase of figurines through membership of SCS not only guarantees that your crystal is genuine but also gives you access to exclusive, members-only, products.
Official dealers – major retailers
Although buying online is satisfactory, you can't beat seeing the beauty of Swarovski crystal "in person", beautifully showcased and illuminated in a retail store.
If you do not have an official Swarovski store in your area, try a premium jewelry store. Shops like "Four Seasons Jewelry" (Gaithersburg, MD), Josephs (West Des Moines, IA), Coughlin (St. Clair, MI), and many others, have small but impressive displays of new Swarovski figurines.
Prices are strictly controlled by the Swarovski company and are identical in all the above retail outlets, except on Amazon where you can expect to pay a slight premium in exchange for free shipping.
Beware! When purchasing Swarovski on Amazon. There is an "official" Swarovski store on Amazon BUT Amazon also offers very similar "knock-off" products – like the inexpensive snowflake ornaments shown below:
Chinese crystal snowflake knockoff by the Erwei company. The ornament is 3.7″ across and looks superficially like a genuine Swarovski (at about 1/4 the price) but lacks the sparkle and weight of the real thing.
See the details below, where we test the weight (specific gravity (SG)_ – and the sparkle (refractive index (RI)) of knockoffs compared to the real thing.
The re-sale market (eBay, Etsy, etc)
When it comes to pre-owned figurines the old saying "caveat emptor" (buyer beware) was never truer. Any unscrupulous dealer can forge a certificate (COA) or switch boxes to deceive the gullible buyer.
Check the credentials of the sellers
Among all the re-sellers there are a number of organizations, brokers, or dealers who offer guarantees of authenticity, These include;
An umbrella organization will help validate vendors for authenticity but the best deals and the largest selections are available on eBay –
eBay – over 22,000 items currently listed – ranging from $70,000 down to $10.00. A great selection from all over the world – BUT – check the reliability of the vendor!
A reputable seller will describe the condition of the figurine honestly and in detail. For investment purposes, you need to purchase items that are essentially "new in the box". In other words, in mint condition, and in the original box – with a Certificate of Authenticity (COA) if appropriate.
Remember that any defect, even a micro-chip (called a flea bite in dealer's lingo) will drastically reduce the investment value of a figurine.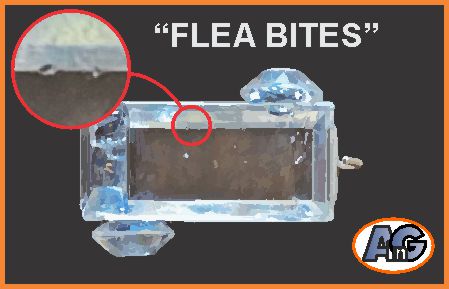 The same cautionary remarks apply to buying Swarovski figurines from other online marketplaces:
Etsy – a wide range of used Swarovski figurines from independent dealers
Mercari – over 1.000 figurines currently listed
Chairish – a marketplace of high-end furnishings and collectibles – no guarantee of authenticity -vendors are responsible
Catawiki – a high-class auction site for European collectors – currently has about 110 Swarovski figurines available
A serious collector should check all the sources above to discover the best (and most affordable) option including shipping price and return guarantee.
---
The appearance of the figurine
The experienced collector can get a good feel for the authenticity of a figurine by inspecting the quality of design and workmanship. Several factors are the most important and characteristic of genuine Swarovski:
Facet junctions (junctures) – on Swarovski figurines they meet at perfect points.
Bubbles: Authentic Swarovski crystals are free from bubbles. If you find any bubbles within the crystal, it is most likely a fake.
Imperfections: Genuine Swarovski products have a high-quality finish with no visible imperfections, whereas lower-quality imitations may exhibit scratches, rough edges, or other irregularities.
Sparkle & shine: Swarovski crystals are famous for their exceptional sparkle & shine. Sparkle comes from the elevated refractive index (RI) – details below. If the crystal appears dull or lacks the characteristic Swarovski brilliance, it is an imitator.
Swarovski facet junctions (junctures)
One of the key points to consider when authenticating Swarovski crystal figurines is examining the facet junctures. Genuine Swarovski crystals are renowned for their precision-cut facets and impeccable junctures, which contribute to the overall brilliance and beauty of the figurines.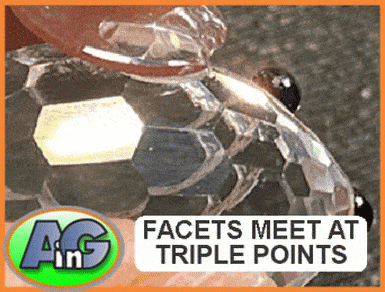 When observing a Swarovski crystal piece, pay close attention to the junctures where the facets meet. In authentic Swarovski products, these junctures are crisp and exact, without any gaps or overlaps. This is a distinguishing feature of Swarovski, as lower-quality imitations often struggle to achieve the same level of precision in cutting and polishing, resulting in imperfect junctures.
Bubbles and imperfections
The quality of genuine Swarovski figurines is uniformly high so if you see small bubbles you can be sure it is a cheap knockoff. The same applies to imperfections – new Swarovski figurines have no scratches or chips.
Sparkle & shine
Sparkle comes from the elevated refractive index (RI) – see details below, which is also responsible for the rainbow diffraction colors shown below: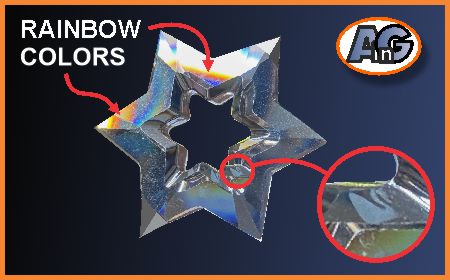 If the crystal appears dull or lacks the characteristic Swarovski brilliance, it is an imitator.
By carefully examining the facet junctures and keeping an eye out for the telltale signs of imitations, you can increase your chances of successfully identifying genuine Swarovski crystal figurines.
---
Physical properties (RI & SG)
Swarovski spent millions of dollars perfecting the chemical formula for its sparkling crystal. In the period 1976 to 2012, they used typical lead crystal containing about 32 % PbO – a similar formula to that used by major manufacturers like Waterford, Baccarat, and Lalique.
In the early 2000s, a worldwide awareness of the devasting effect of lead poisoning (mainly from paint, gasoline, and lead pipes in plumbing) resulted in the elimination of lead from all consumer glassware. For a full discussion of the dangers of lead and the influence of California Proposition 65 – read this comprehensive post from Artistry in Glass.
Swarovski lead crystal is distinctly heavier than imitation crystal figurines with an SG of 3.2 gm/cc compared to 2.3 gm/cc for the Chinese knock-offs. Measuring the specific gravity is not difficult (jump to this section to learn how), but sensitive collectors can judge the "heft" or relative weights of crystal by comparison.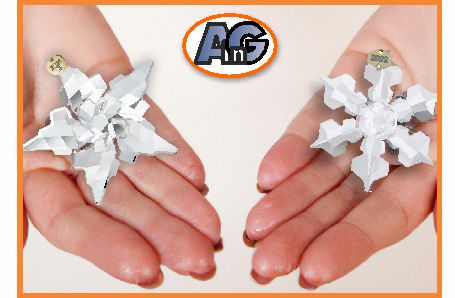 Genuine Swarovski crystal figurines are heavier (higher specific gravity (SG)) and have more sparkle (higher refractive index (RI) than cheap imitations.
---
The Swarovski logos – changing through time
Throughout its history, Swarovski has used different logos to represent its brand. Knowing about these logos and their timeframes can help in authenticating Swarovski crystal figurines.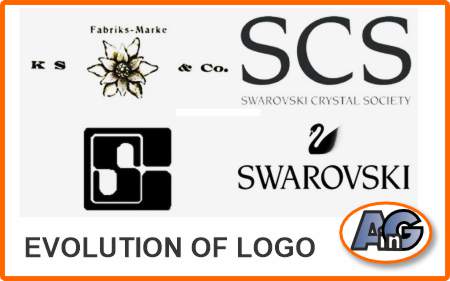 Edelweiss flower (1899 – 1988): The earliest Swarovski logo was the Edelweiss flower. This symbol represented Daniel Swarovski's Austrian roots and was used on crystal products until 1988.
Square Silver Crystal SC (1976 – 1988): In 1976, the company introduced the Square Silver Crystal SC logo. It was used alongside the Edelweiss flower logo until 1988, primarily for Swarovski's Silver Crystal Line.
Swan Logo (1988 – present). In 1988, Swarovski introduced the swan logo as its new brand symbol. The swan represents elegance and grace, embodying the essence of Swarovski's beautiful crystal pieces.
Swarovski Crystal Society (SCS) was used on boxes and printed materials following the establishment of the SCS in 1987. Note that logos lasered onto crystal from the Swarovski Crystal Society evolved as shown in the image below.

These logos are etched onto Swarovski crystal figurines, and identifying them is one of the important steps in authenticating the piece.
Note that the logos on figurines are often tiny and easy to overlook – so, examine them with care, using a magnifying glass if necessary: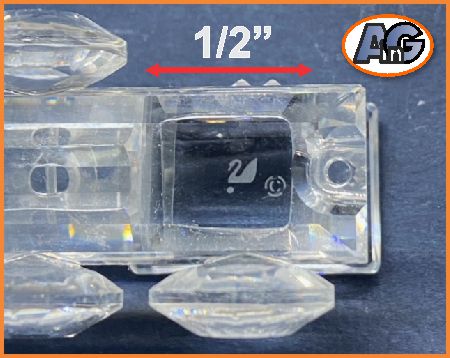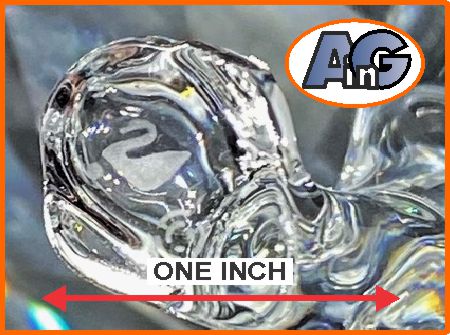 Additionally, be sure to check the packaging for Swarovski logos, as well as any accompanying paperwork and certificates that may come with the figurine.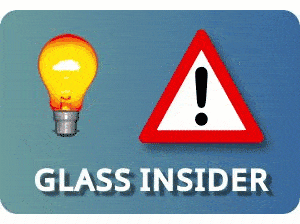 The presence of a logo is one of the best guarantees of authenticity but it is not necessarily conclusive. Logos can be forged and some genuine figurines do not have a logo. So the totality of the evidence should be studied before jumping to a conclusion.
What if there is no logo?
Some genuine Swarovski crystal figurines may not have a logo – this could be for one of the following reasons:
The logo is too faint to see
It's between glue joints, applied prior to assembly
Very old pieces (like some of the older paperweights) did not have logos applied,
Early Christmas ornaments did not have a logo because, back then, they were part of the Giftware Suite product line.
Sometimes, a product leaves the factory by mistake without a logo.
The evidence of logos – the bottom line
The bottom line is that the presence of a logo is normally good evidence that your figurine is authentic – but it is not conclusive. Logos can be forged and some genuine figurines may not have a logo.
---
Boxing
Having the original box can definitely increase the value of a Swarovski crystal figurine, especially if you're planning to sell it or if you're a collector.
The reason for this is that the original box not only helps protect the figurine from damage but also shows that the figurine is complete and hasn't been tampered with or damaged in any way. This can give potential buyers more confidence in the authenticity and condition of the figurine, and therefore be willing to pay more for it.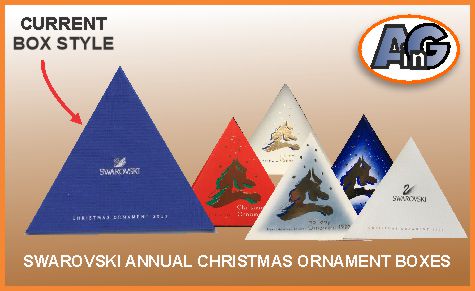 Think of it like buying a new phone – would you pay the same price for a phone without its original box and accessories as you would for one that comes with everything it originally came with? Probably not, right? It's the same idea with Swarovski crystal figurines.
So, if you have a Swarovski crystal figurine and you still have the original box, it's definitely worth keeping it together as it can add value to your collection.
Note that having a box does not PROVE that your figurine is original – boxes can be forged.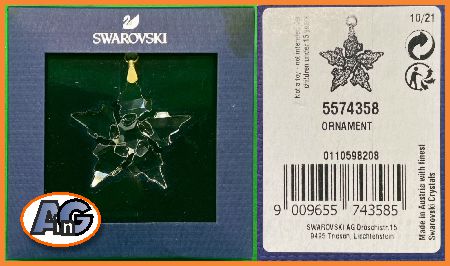 To determine if a Swarovski crystal figurine box is original, look for a few key features:
Label: An original Swarovski box will have a label or sticker on the side or bottom that indicates the brand and the name of the figurine. The label should match the name and description of the figurine that's inside the box.
Logo: The Swarovski logo is typically printed or embossed on the box, and it should be clear and sharp. Check that the logo matches the design and size of the logo that's typically found on Swarovski figurines and other products.
Quality: Swarovski is known for its high-quality packaging, so an original box should be well-made and sturdy. Look for details like a well-fitted lid, clean edges, and smooth surfaces.
Materials: Swarovski boxes are often made from high-quality, often embossed, cardboard. If the box feels cheap or flimsy, it may not be an original.
If you're still unsure if the box is original or not, you can also try looking up photos of Swarovski boxes online to compare. Additionally, if you purchased the figurine directly from Swarovski or an authorized retailer, the box is more likely to be original.
---
Construction & gluing
One feature that distinguishes Swarovski annual ornaments from cheap animations is the complexity of the construction. Genuine Swarovski ornaments are made from numerous separate pieces, meticulously glued together as in this example, repaired by Artistry in Glass: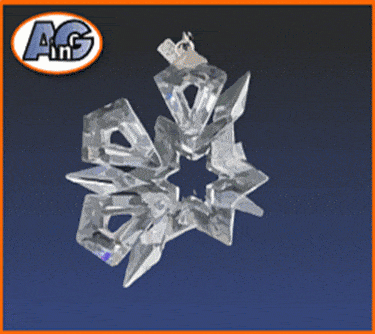 A typical imitation snowflake ornament has a much simpler construction as in the "Erwei" example below which has just 6 components glued together: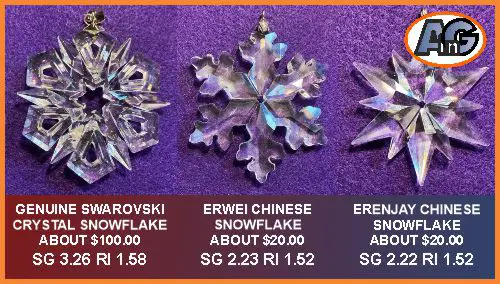 Obviously, the simpler construction reduces labor charges enabling the imitations to be sold inexpensively.
---
Certificate of Authenticity (COA)
If you're a Swarovski collector you have definitely heard about the Swarovski Certificate of Authenticity (COA). Some people don't fully understand its importance, so let me break it down for you.
When you buy a new Swarovski crystal figurine, it should come with product literature that includes the COA. However, sometimes this literature can get lost before it reaches you, especially if you're buying from a retailer. As a result, some secondary market dealers (re-sellers) of retired Swarovski items may not have the COA for every piece.
So, how important is the COA? Well, it depends on the type of Swarovski crystal you have.
If it's an Annual Edition, Limited Edition, or Numbered Edition, the COA is extremely important. Each piece has its own specific COA, which cannot be swapped with COAs from other pieces. For example, the Lovebirds COA cannot be used for the Woodpeckers figurine. And for numbered editions, the COA should match the edition number on the crystal.
On the other hand, if you have a Swarovski crystal from the Silver Crystal or another product line, the COA is generic and can be switched with COAs from other crystals in the same line. The "Certificate" is actually product literature advertising other crystals produced and sold by Swarovski.
Some of the types of COAs are shown in the images below: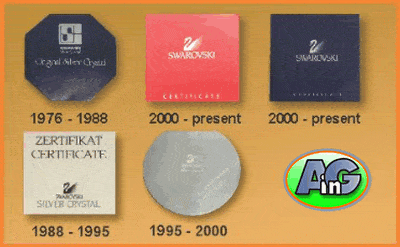 I hope that helps clarify the importance of the Swarovski Certificate of Authenticity for you!
Swarovski Crystal Society Membership
Collectors who are members of the SCS receive special edition figurines that come with a certificate of authenticity. If you possess an SCS-exclusive Swarovski figurine, ensuring it has the proper membership documentation will help authenticate the piece.
In conclusion, using these methods to authenticate Swarovski crystal figurines can provide collectors with confidence in the authenticity of their treasured pieces. Be sure to verify the authenticity certificate and, if applicable, Swarovski Crystal Society Membership, to ensure the genuineness of your Swarovski crystal figurines.
---
Price
A crucial and highly salient factor is the price of a crystal figurine or ornament. If the price is too low to be true – it probably isn't true.
Genuine Swarovski Annual Edition 2023 Ornament, Clear Crystal Star with 97 Facets, Gold-Tone Finished Tag, Part of the Swarovski Annual Edition Collection – retails in the range of $70.00 –
Compare with knock-off products below
2022 Annual Edition Snowflake Crystal Christmas Ornaments, Winter Star Crystal Pendant made by the Kese company in China. This ornament looks superficially like a Swarovski ornament but retails for only $10.00
Just to be clear, the Kese ornament shown above is not advertised as a Swarovski so the Amazon listing is not deceptive or dishonest. However, a dishonest dealer could place the inexpensive ornament in a Swarovski box and try to deceive the buyer.
The expert consumer, using the advice in this post, can easily spot a counterfeit by studying the sparkle, weight, and construction.
---
Crystals from Swarovski
"Crystals from Swarovski" is a term often used to describe Swarovski crystal elements used in products produced by other manufacturers. For example, Giorre Jewelry might use Swarovski crystals in their designs, and label them as "Crystals from Swarovski." While these items are not Swarovski figurines or creations, they still contain the high-quality crystals that Swarovski is known for.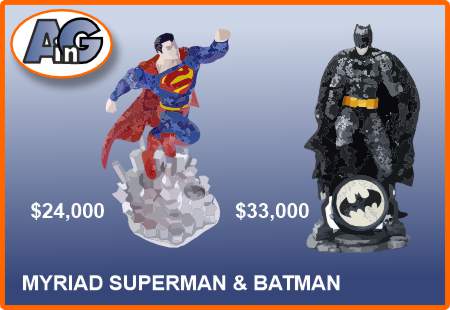 If you are searching for genuine Swarovski crystal figurines, it is crucial to differentiate between authentic Swarovski pieces and products that incorporate Swarovski crystals but are created by another manufacturer. Look for the presence of the Swarovski logo or check the product descriptions to determine the item's authenticity.
---
Measuring RI and SG
If you have a large number of crystal figurines of unknown authenticity (or if you are simply a nerdy scientist), you can figure out the refractive index (RI) and specific gravity (SG) using instruments available on Amazon.
Measuring refractive index (RI)
The RI is a measure of the sparkle of Swarovski crystal and is hard to measure unless you have a small fragment of crystal (like the detached ear of a mouse) – but the machine below can be used for annual ornaments if you have manual dexterity.
Salmue Gem Refractometer, Jewelry RHG181 1.30-1.81 Professional Gemstone identification Gem Refractometer will distinguish between lead crystal (RI = 1.58) and ordinary glass (RI about 1.52)
Original lead crystal Swarovski figurines from 1976 to 2012 have a RI of about 1.58 and the current lead-free crystal (post-2012) is around 1.57 – both values much higher than regular glass (1.51 – 1.52).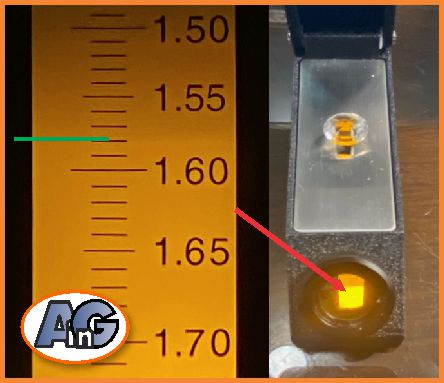 ---
Measuring the specific gravity (SG)
For most figurines, except very large ones, all you need is an inexpensive electronic scale that is accurate to +/- 0.01 grams and that can weigh about 500 grams or more. This one, from "KitchenTour" worked well for us:
KitchenTour Digital Kitchen Scale – 500g/0.01g High accuracy precision multifunction for weighing jewelry or crystal – Carat/gram.ounce or dram scale with back-lit LCD Display (Batteries Included).
Measuring method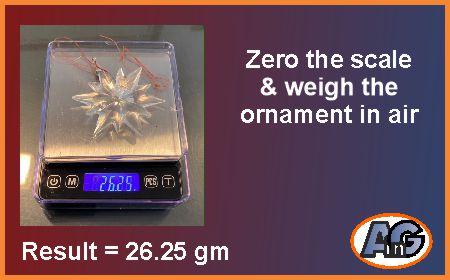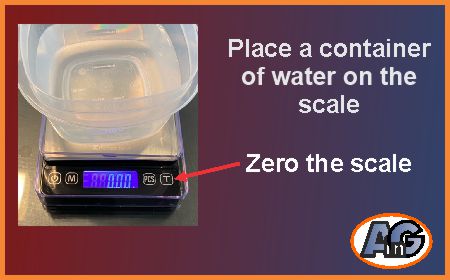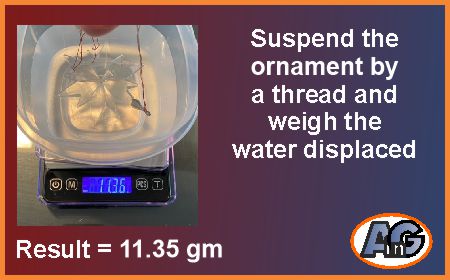 Calculating the specific gravity (SG)
The SG is calculated by dividing the weight of an object by the weight of an equivalent volume of water. So, in the example shown above (for the Chinese knock-off ornament), the SG is 26.25 divided by 11.25 which comes to 2.31 gm/cc.
In contrast, the specific gravity of pre-2012 Swarovski crystal figurines has been checked by Artistry in Glass to be 3.26 gm/cc. This value is typical for leaded crystal like Waterford, Baccarat, Lalique, and Swarovski where the glass formula included about 32% PbO (lead oxide). The high lead content was first discovered as a way of making crystal clear glass by George Ravenscroft in the 1670s.
The widespread concern about the danger of lead in paint, gasoline, toys, and other products led glass manufacturers to discontinue lead in glass in the early 2000s. Read this comprehensive post by Artistry in Glass to learn all about the dangers of lead crystal.
Swarovski did extensive research to develop lead-free glass that had similar optical properties. Their current formula was patented in 2009 and put into production after 2011. The dangerous elements lead, and barium were replaced by ZnO and higher contents of Na2O and CaO. The result is a new, safer crystal glass with an SG of around 2.82 and a RI of around 1.57.
We tested a post-2012 version to check the RI and SG of new, lead-free crystal and confirmed the reported values
---
Caring for Your Swarovski Figurine
A Swarovski figurine is a delicate and elegant piece of art that requires proper care to maintain its beauty and value. In this section, we will discuss the best practices for cleaning, polishing, and preserving the elegance of your Swarovski crystal figurine.
Cleaning and Polishing
Regular cleaning is essential to keep your Swarovski figurine looking its best. Read this post from Artistry in Glass to find all you need to know about cleaning Swarovski crystal figurines.
Here are some quick tips to help you clean and polish your figurine:
Dust regularly: Use a soft, lint-free cloth or a soft makeup brush to gently dust your figurines at least once a week. This will prevent any buildup of dust and dirt.
Clean carefully: When your Swarovski figurine needs a more thorough cleaning, dampen a lint-free cloth with lukewarm water and a few drops of mild detergent. Gently wipe the surface, being mindful of delicate areas and intricate details.
Polish gently: After cleaning, use a dry lint-free cloth to gently buff and polish the crystal surface, restoring its original shine.
Preserving Value and Elegance
To maintain the elegance and value of your Swarovski figurine, it is essential to handle it with care and follow recommended care guidelines:
Avoid direct sunlight: Prolonged exposure to direct sunlight can cause your Swarovski crystal to fade or become discolored over time. Store your figurine in a lightly shaded area to avoid damage from sunlight.
Handle cautiously: Swarovski figurines are delicate and can be easily damaged if not handled carefully. Always hold your figurine by the base and avoid touching the crystal surface with your fingers, as oils from your skin can leave smudges or fingerprints.
Store properly: Protect your Swarovski figurine from dust and potential damage by storing it in a display case, cabinet, or on a sturdy shelf. Make sure that the surface is stable and secure, reducing the risk of your figurine falling or being knocked over.
---
Displaying figurines and ornaments
For great ideas and advice on how to display your Swarovski crystal figurines – read this expert post from Artistry in Glass.
For the best information on displaying your beautiful Swarovski annual ornaments – read this comprehensive post from Artistry in Glass
---
Artistry in Glass is your source for antique repair in Tucson
Check out this amazing selection of informative articles:-