With the aim of penalizing content that is untrustworthy, Google continues to emphasize E-E-A-T (experience, expertise, authority, and trust) in order to discourage and penalize misleading or potentially dangerous advice (especially on topics characterized as YMYL (your money or your life).
At Artistry in Glass, we have operated according to the highest ethical principles since our foundation in 1986. In this post, we explain how we have adhered to and exceeded the tenets of Google's recommendations in using E-E-A-T to prove that we are trustworthy. Furthermore, we extend our ethical profile by explaining how we achieve trust by acting in the beneficial interest of our customers.
E-E-A-T is the latest iteration of Google's initiative to censor dishonest, misleading, or dangerous content on the internet. The problem is especially serious on sites characterized as YMYL (your money or your life) where the consequences of bad advice on matters affecting financial well-being (money) or your health (life) can be disastrous.

E-E-A-T stands for experience, expertise, authoritativeness, and trustworthiness
---
Experience
The rock on which our expertise is founded is almost 40 years of experience in the glass business. From a humble start as a glass etching company in 1986, we have responded to customer demands to develop a complete range of products and services in the art glass business.
Our motto has always been that the interests of the customer are paramount. To this end, we have never been afraid to make mistakes because only through the hard lesson of failure can real experience be gained.
There is no substitute for hard-earned experience. Because we value our customers so highly we have always attempted to satisfy their needs. If we did not know how to do something we learned how to do it. If we did not have the required equipment, we rented it or purchased it.
Our list of specialties is now legendary from glass etching, engraving, glass painting, slumping, and carving. Etched glass, stained glass, leaded and beveled glass, and dalle de verre. We know about framing, installing, mounting, and presenting art glass. We have more than 1/3 of a century of experience in the subjects of mirrors, glass tabletops, glass shelves, shower enclosures, safety glass, tempered glass, insulated glass, tinted, laminated, colored, and antique glass.
Expertise
The content on the Artistry in Glass website is all written entirely by John Wakefield who earned B.Sc and Ph.D. degrees from Leeds University in England.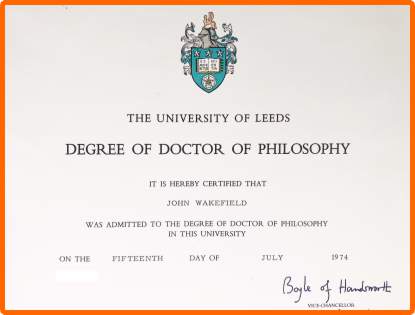 John's Ph.D. degree was in Earth Sciences in which the principles of material science are closely related to the various problems encountered in the glass business. It's important to understand that the achievement of Ph.D. status is not just proof of specific knowledge but, more broadly, a demonstration of the ability to think logically – to admit that one does not know the answer to every problem.
Every post on the Artistry in Glass website was written entirely by John Wakefield without the assistance of ai (artificial intelligence) software or paid writers. John also designed all the unique and educational infographic images.
As an earth scientist, John achieved international recognition with the publication of his landmark description of the Selebi- Pikwe Ni-Cu deposit, Botswana in the prestigious Journal of the Society of Economic Geologists in 1976
He followed this in 1978 with the ground-breaking identification of a porphyry-style copper deposit in the basement of the Zambia Copperbelt.
In the early 1980s, John spent a fascinating year on the faculty of the #1 university in The Arab world: King Abdulaziz University, in Jeddah, Saudi Arabia, where he taught economic geology to Saudi, Palestinian, and Egyptian students.
John continued his academic career by teaching Brazilian students (in Portuguese) at the Universidad Federal del Rio Grande do Norte (UFRN).
In a change from the cloistered life of an academic, John re-entered the real world of economic geology when he was recruited by Billiton International Metals (a subsidiary of Shell) to the position of research scientist in The Hague, Netherlands. John especially enjoyed studying Vermeer's "View of Delft" in the  Mauritshuis but eventually found that the corporate objectives of Billiton did not entirely coincide with his own – and he fulfilled his childhood dream to immigrate to the USA.
Since then, John has devoted his scientific and technical endeavors to the field of art glass for residential and commercial applications.
---
Specific expertise – artistic ability
John is a talented artist – able to render drawings and paintings in traditional charcoal and oils as well using modern computer graphic methods.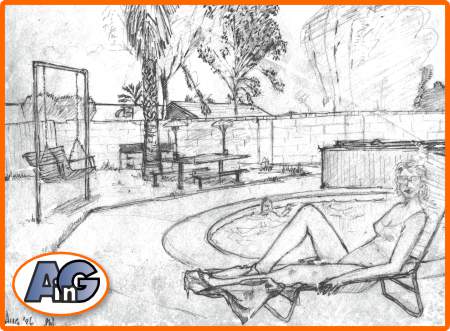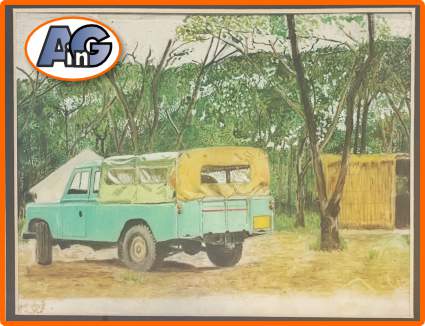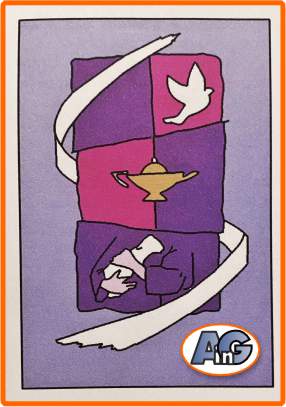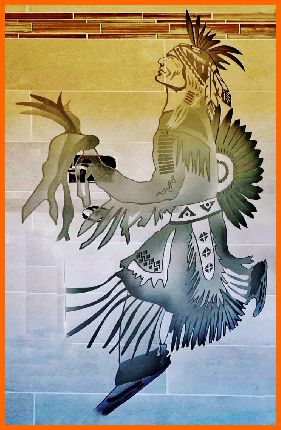 John's artistic background is utilized by Artistry in Glass for the design of stained glass, etched glass, and crystal engravings.
---
Specific expertise – internet infographics
John uses his technical skill and scientific background to design unique infographics that elucidate complex technical issues for the non-technical reader – for example, this masterful depiction of the process of glass tempering.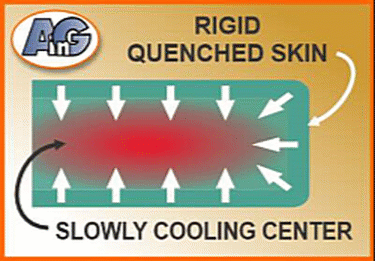 After the skin of the glass is quenched with blasts of cold air, the hot interior is gradually cooled in the tempering oven. The contraction of the interior glass puts the surface under compression as illustrated above.
An entirely different, but analogous, tempering process (chemical tempering) is used to create the hard, "Gorilla glass" designed by the Corning Glass Company for Apple's iPhones. :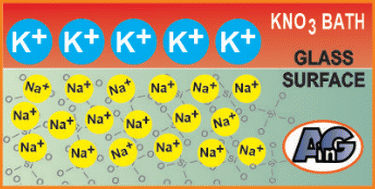 John's teaching career grew out of his enjoyment of imparting information in an easily understood manner. He continues this on a weekly basis with outstanding graphics for the Artistry in Glass website: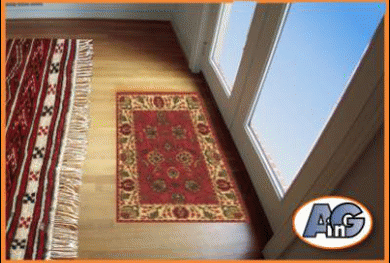 ---
As an Amazon Associate, I earn from qualifying purchases
---
Expertise in gadget design
John's engineering versatility is exemplified by his invention of the innovative "Super Tilt Dolly" – specifically designed to move and manipulate large, heavy sheets of glass.
John's inspiration for the Tilt Dolly came from a study of the "Toyota Method" that was explained to him by a Raytheon engineer in Tucson. The key benefits of the Super Dolly are to avoid back strain or injury as you maneuver unwieldy sheets of glass or plywood, load & unload your pickup truck, transport very heavy loads, and handle fragile stained glass panels while negotiating uneven ground & narrow doorways and manipulate easily scratched glass for sandblasting, notching, drilling or other procedures.
Learn all about the benefits of the Super Tilt Dolly by studying this post.– or view this video to see the dolly in action.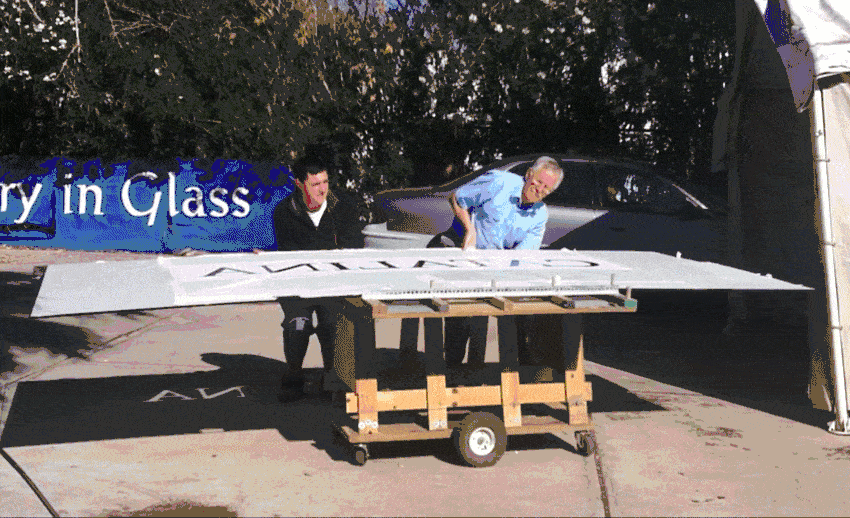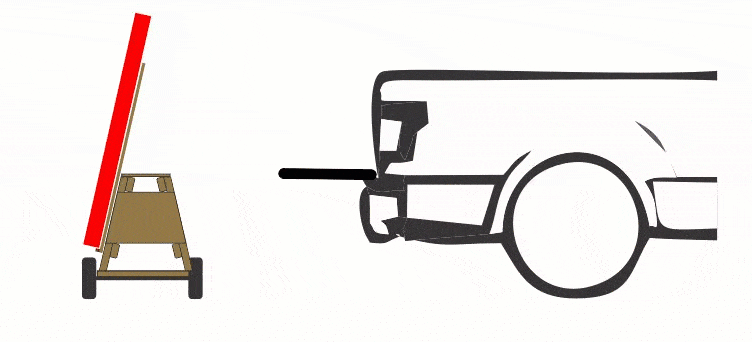 ---
Expertise in musical creativity
John is a keen amateur musician who enjoys composing and performing satirical and humorous songs that comment on the human condition. In this example, he fights the hegemony of massive mattress firms and urges Tucsonans to support the economy by buying locally.
Expertise in hiking
John has continued to benefit from a love of the great outdoors that was incubated in the Boy Scouts and nurtured during his career as an exploration geologist. He has even persuaded his Staten Island-born wife Claire to appreciate the spiritual tranquility of nature and to join him in climbing mountains!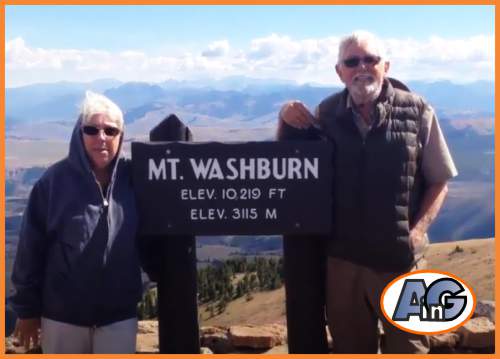 Fans of the US National Parks may enjoy this video: one of our Western US camping trips.
---
Respect for the primacy of science
John's Ph.D. training has made him a vocal advocate for the value of science in combatting fake news. In particular, he believes that everyone can play a part in reducing CO2 emissions – the main cause of anthropogenic climate change.
John is an enthusiastic member of the Union of Concerned Scientists whose mission is:
to use rigorous, independent science to solve our planet's most pressing problems. Joining with people across the country, we combine technical analysis and effective advocacy to create innovative, practical solutions for a healthy, safe, and sustainable future.
---
Authority
At Artistry in Glass, we demonstrate our authority by publishing content that is of the highest quality. All posts are researched, written, and published by John Wakefield with no assistance from artificial intelligence software.
John is a member and former president of the prestigious Old Pueblo Business Alliance – a group of prominent Tucson business leaders that has been meeting since 1979.
He is a board member of the Grant Road Corridor Planning Task Force (GRCPTF) on which he has served for 5 years during the planning of the Grant Road Widening Project.
Better Business Bureau – Ethics Award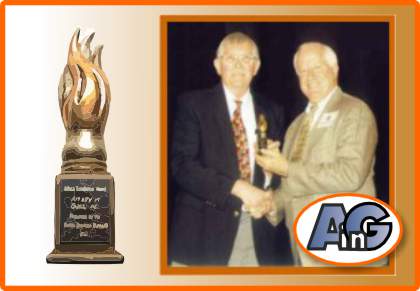 Artistry in Glass wins a BBB Business Ethics Award in 2002. The image shows John Wakefield proudly receiving his award from veteran Congressman Jim Kolbe.
John's extensive business profile on LinkedIn demonstrates his expertise and authority in numerous fields including glass, small business management, marketing, e-commerce, entrepreneurship, manufacturing, strategic planning, web design, and many others. His more than 1100 connections testify to his established authority in the Tucson business community.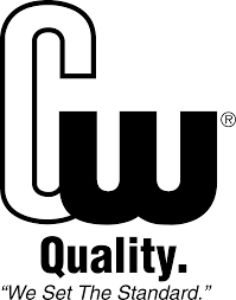 Trusted Business Relationships: John has active accounts with numerous prominent wholesalers including the excellent Contractors Wardrobe Corporation in Valencia, California
John's extensive presence on Facebook includes membership in several professional trade groups including The Stained Glass Repair and Restoration Group and International Stained Glass Association .
His personal Facebook page boasts more than 1500 "friends" whilst the business page for Artistry in Glass has more than 300 followers and a current satisfaction rating of 4.4.
John uses his Instagram account to post regular pictorial updates on his beautiful art glass creations to his more than 100 followers.

Artistry in Glass believes very strongly in the importance of supporting local businesses. Money earned locally is spent in the community. We are proud members of Local First Arizona.
Authority demonstrated by backlinks
In the context of Google's E-E-A-T algorithm, Artistry in Glass has accumulated more than 4000 backlinks – these are hyperlinks from companies that admire the quality of our website and, accordingly have linked their pages to Artistry-in-Glass.com. All these links were obtained by strictly "white hat" (i.e. legitimate) procedures.
Authority demonstrated by testimonials
An unimpeachable measure of company reputation is the testimonial system sponsored by Google on their maps application. We are proud to have received over 120, 5-star testimonials – a perfect score from satisfied customers. Our fame is almost equally stellar on YouTube where we have accumulated more than 750 subscribers. to our educational and informative videos – see this outstanding example explaining how to remove cloudiness from crystal glasses.
---
Trust
In the current Google imperative of E-E-A-T, trust (or "trustworthiness") arises out of the combination of experience, expertise, and authority. At Artistry in Glass, we feel that a better, and more general definition especially for a bricks-and-mortar company, is that trust is the result of competence, honesty, and benevolence: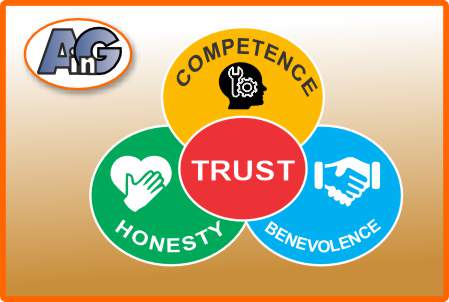 Competence
Competence means that you are capable of doing the job – you have the experience and expertise to carry out the required task with professionalism. In the case of the car mechanic – you are technically able to replace worn shock absorbers with new ones. In the sphere of financial planning, you know how to legally purchase stocks or annuities.
Honesty
Honesty means that you do not lie or misrepresent information to your customers. In the case of the auto mechanic: if you promise to use genuine replacement parts (OEM) for the shock absorbers, you do not use cheaper generic parts. For the financial planner, you are open and honest not concealing the fact that you will earn a commission for the purchase of certain annuities.
Benevolence
The highest form of trust is engendered when your customer knows that you are committed to acting in their interest. For an auto mechanic, this means that he will not recommend new shock absorbers unless they are necessary. A benevolent mechanic will present a careful analysis weighing the danger, the cost, and the long-term consequences.
Likewise, the benevolent financial planner will recommend, to the best of her ability, investments that are in the interests of the customer – not investments that will generate the highest commission for the planner.
Customers trust Artistry in Glass
Always putting the customer's interests first is a baseline tenet of Artistry in Glass. We do so, most routinely in two important divisions of our business – glass tabletops, repair of antiques,
Glass tabletops
One of our areas of expertise is the supply of glass tabletops, both as free-standing glass and as protection for wooden tops. Jump to this section for the amazingly comprehensive list of posts explaining all aspects of the glass tabletop business.
Educating the customer – measuring
One of the crucial skills in ordering a tabletop is to measure correctly. This is because annealed glass cannot be economically "ground down" to fit if it is the wrong size and tempered glass cannot be cut under any circumstances. So measuring is an important skill that is carefully explained in this post and in this YouTube video.
Educating customers – pricing
The pricing of glass is a complex business that is not widely understood by the average customer. Accordingly, we have always believed in educating the customer to make sure that get the best product for their need and at the best price.

Acting in the customer's interest
A massive increase in US wholesale glass prices took place in June 2022 – making it all the more important to identify the best purchasing options. Here again, Artistry in Glass always acts in the interest of the customer and will recommend other vendors if they offer better value.
In particular, imported tabletops (mainly from China) are much more affordable than locally-made glass when purchasing standard sizes. So, if you need a 24″, 30″, or 36″ diameter circle, for example – your best bet is to purchase from a vendor on Amazon.
1/2″ Thick 1″ beveled tempered glass oval Table Top, 28″ X 54″. Imported tabletops like these are much more affordable than custom tops made in the USA
When we point out the financial benefit of buying online, some admirable and highly patriotic customers say as follows "We thank you for your excellent advice but we prefer to patronize a local company!" However, we do not blame customers for choosing the most economical vendor, especially in today's difficult financial climate.
Repair and restoration
A crucial opportunity for devious behavior takes place in the field of antique appraisal and repair. (Jump to this section for links to our amazing list of repair services).
The code of ethics for the restorer is the same whether the damaged object is a Mickey Mouse figurine or a priceless work of art and Artistry in Glass follows the guidelines established by professional bodies such as the American Institute for Conservation (AIC).
In museums and art galleries, an important general directive is to make restorations reversible and not to disguise damage by over-enthusiastic painting. We follow edict this unless authorized by the customer to carry out repainting for aesthetic reasons.
Honesty in antique repair
A constant theme with customers is the remorse that occurs when they break a treasured family heirloom. There is no guilt quite as devasting as that generated by the careless destruction of an object belonging to your beloved mother or grandmother. Artistry in Glass always acts in a sensitive and ethical manner when dealing with broken heirlooms. Two issues are paramount:
Cost of repair
We always charge customers according to the time and materials required for the repair – never in relation to the value of the article.
To repair or replace
Artistry in Glass is very skilled and experienced in the sourcing of replacement items on eBay or Etsy. We will always state very clearly if an item is a "BRR" (beyond reasonable repair) and will attempt to procure replacements if the customer so wishes – rather than charging excessive fees for fruitless repair work.
Free advice – to save customers money
Artistry in Glass acts in a benevolent manner when assessing repair costs. We always reduce the price of repair if we find that the perpetrator is an innocent cleaning lady on a limited income. We also inconvenience ourselves by taking the time to perform an "on-the-spot" repair to save an elderly customer an expensive and time-consuming return journey.
Finally, we will often give worthy and needy customers free advice on how to do their own repairs – by recommending suitable products and methods based on our extensive experience.
Special UV-activated adhesive together with lamp is recommended by Artistry in Glass to save customers money by doing their own repairs
---
Artistry in Glass and Climate Change
John recognizes a public responsibility to act in the beneficial interest of the planet in the fight against carbon emissions and consequent climate change. To this end, we made a deliberate effort to modify our buildings and operations to operate a green, eco-friendly company. Read about the remarkable 15 strategies that we adopted to reduce our carbon footprint.
---
Glass tabletops – all you need to know
Glass tabletops & shelves – info from Artistry in Glass
---
Repair resources
Artistry in Glass is your source for antique repair in Tucson
Check out this amazing selection of informative articles:-