You remember the beauty of stained glass from your childhood and you want to make a statement in your new home. But buying custom stained glass is not the same as purchasing a TV set or a washing machine. This is because choosing a custom work of art is a highly subjective process – every design is different and there are no fixed prices that you can research on Amazon.
So, how do you go through the process of commissioning your art glass masterpiece? The steps are:
Choosing a stained glass studio
Deciding on a design
Establishing a budget
Working with your art glass artist
---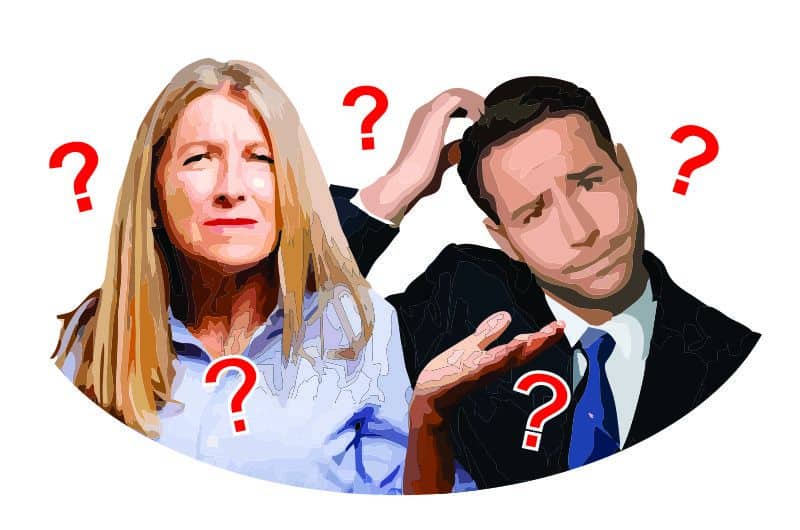 First, take a look at this important check-list for your stained glass commission: the five essential elements you need to explain to the glass artist in order to get a reliable price quote.

As an Amazon Associate, I earn from qualifying purchases.
How to Commission a Stained Glass Window
Step 1: How to Choose a Stained Glass Studio
Local or National?
The importance of trusting the artist: there are many excellent stained glass studios that will ship panels nationwide. However, at Artistry in Glass, we restrict our commissions to Tucson stained glass customers. This is because stained glass is a highly subjective product and we feel strongly that a personal relationship needs to be established between the artist and the customer and that this relationship is best nurtured on a face-to-face basis.
Installation: an important benefit of using a local company is that, in addition to saving shipping charges, the glass studio will handle and guarantee the important tasks of measuring your windows and installing the art glass correctly – saving you the worry and inconvenience of hiring a separate contractor.

Local dollars: a very important economic reason for shopping locally is that dollars spent with Arizona's local businesses stay in the local community longer than dollars spent with non-local businesses.  We are members of "Local First Arizona" and support their mission to promote local craftsmen and women.
Which Studio to Choose
Competence: Take a look at the studio's website to see examples of the quality and artistry of their work, check how long they have been in business, whether they have a public studio (rather than working from home) and look at customer testimonials to find out if they are nice people. Do they do all their work "in-house" and do they have their own installers?
Empathy: then make an appointment to talk to the glass artist to see whether you "get along" – it is crucial that you establish a comfortable and empathetic working relationship and the confidence to know that the studio will listen carefully to you and will have your interests at heart.
Step 2: How to Choose your Stained Glass Design
The Design is Paramount
because the entire project and, particularly the cost, depends on the design you choose for your stained glass. In general terms, the more complex the design, the more expensive the panel, so you, the customer, can control the budget by your design choice.
Choosing your design
Some customers know exactly what they want: for example a palm tree in Hawaii, a lighthouse in Maine, a pelican in Miami, or a saguaro in Arizona. Others have an idea of their preferred style: for example contemporary, mission, or traditional. Finally, there is the challenging group of customers who love stained glass but have no idea which design is best for them. Remember; there is literally an infinite number of different designs and your challenge is to help the dedicated glass artist to narrow your choices down from infinity to one. Please resist the urge to tell the artist, at great length, what you do not want – rather, try to concentrate on what you do want.
Follow the links in this section for unique advice on selecting your perfect design.
For special advice on designing abstract stained glass: follow this link.
Customer Type 1
You have a Favorite Design
If you know the subject matter of your stained glass, the best approach is to do a Google Image search for that subject. For example, if you are in love with the Sonoran Desert, Google – "sahuaro cactus stained glass patterns". At Artistry in Glass, all our designs are original but your image search will give you ideas on styles and colors which you can pass on to the stained glass studio.
Remember to use simple common sense when requesting a design – a lighthouse from Maine will fit a tall narrow window (portrait-mode) but not a wide clerestory window (landscape-mode).
As an Amazon Associate, I earn from qualifying purchases.
Customer Type 2
You know your style, but you are not sure of your exact design. This style will normally match the interior design of your home. (If you do not know your design style, jump to this section for help.)
Use your design style to search Google images for ideas – specifically: search for "traditional-style stained glass", "mission-style", "contemporary-style", "country-style", "geometric-style" etc.
Print out your favorite images or email them to Artistry in Glass ([email protected]). Remember, these images will not be copied but will serve as useful indications of your preferred colors (bright or subdued) and preferred styles (simple or complex).
Customer Type 3
You love stained glass but do not know which style
You describe your home decorating style as eclectic but hard to pin down. Consider the following main categories and decide which is best for your project:-
Most Popular Design Styles
Beveled Glass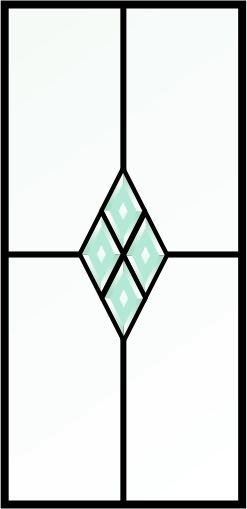 Sparkling bevels, reminiscent of the gilded age, refract sunlight to form rainbows in your home. Traditional beveled patterns will hold their value and never go out of style. Background can be clear, textured or frosted (for privacy). Choose inexpensive diamonds or complex beveled clusters.
Traditional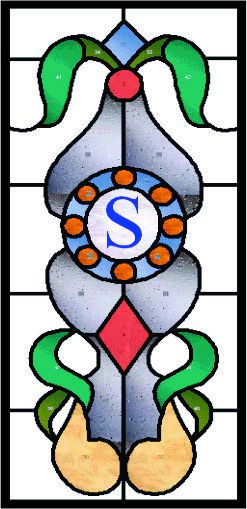 For traditional tastes that need color – these Victorian-era designs harmonize with Tucsan or antique decors. Designs are classic curvilinear and floral.
Southwestern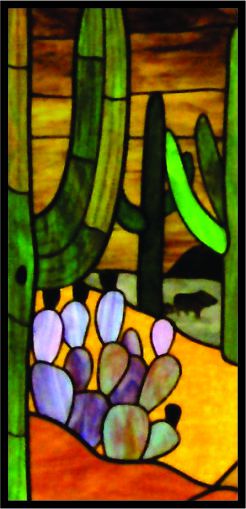 Especially popular in Tucson – bringing the beauty of the flora and fauna of the Sonoran Desert into your Southwestern-themed home. Choose from figurative to abstract, from saguaro to prickly pear, complex to simple – we have numerous SW designs.
Contemporary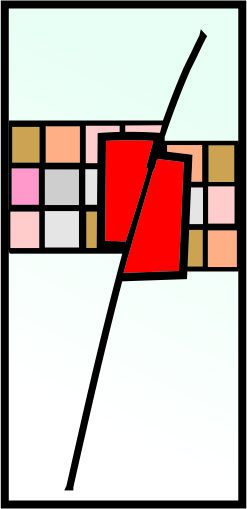 Adventurous home-owners can show their individuality with an abstract work of art. Contemporary encompasses styles from the 1940s to the present, with Scandinavia, Italy, & Germany leading the way. Abstract designs, when chosen carefully, have the property of not going out of style. To narrow down your options: ask yourself whether you prefer straight or curved lines.
Mission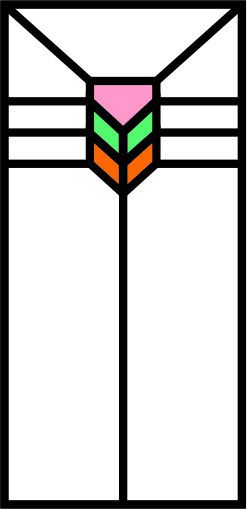 Mission style encompasses the "Praire" Style of Frank Lloyd Wright emphasizing rectilinear open geometric forms which crossover from prairie to pueblo/southwest flavor, popular in California bungalow and similar architecture.
Country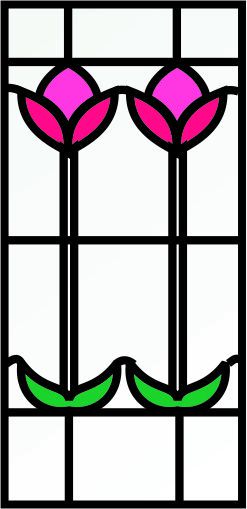 Country designs are bright and cheerful with simple floral and geometric patterns emphasizing textures and plaids, with a hand-forged, homespun look.
As an Amazon Associate, I earn from qualifying purchases.
Pricing your Stained Glass
Pity the Stained Glass Artist!
A nightmare question for the long-suffering stained glass artist comes from the customer who inquires as follows: "I have this window that I'd like to put stained glass in – how much will that cost ?"
This is highly frustrating because it is equivalent to asking "how long is a piece of string?" No reputable studio will give you prices over the telephone because a large number of details are necessary to come up with a reliable quote.
To get accurate estimates, make sure you have the following information with you when you meet the stained glass artist:–
Check-list for a Stained Glass Commission
Be sure to bring this information to the glass artist
Size, Shape & Type of the window(s) – rectangle, arch, circle, single-pane or IG (bring photos)
Purpose – privacy, view control, home improvement, beauty
Style – Southwestern, contemporary, mission, country, traditional
Complexity – simple & functional or "work of art"
Budget – approximately how much do you want to spend?
Size & Shape of Windows
Measure your windows (to the nearest inch or two is OK) and use your cell phone to take photos. Ideally, it is helpful for the studio to see an overall view of the window in the context of the room and surroundings. Also, if possible, take a closeup to show the window framing. This will enable the studio to explain the recommended method of installation.
Two Common Installation Situations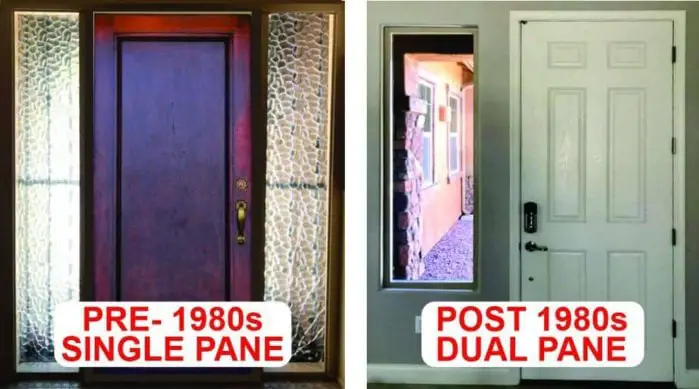 In older homes, single-paned windows (above left) are replaced with a new double pane made from our leaded stained glass laminated to a protective exterior panel of clear tempered glass.
In more modern homes with dual-pane units (above right), the preferred installation method is to place the new leaded glass on the inside, up against the existing IG unit. Photos of the window frames will enable us to advise you of the installation methods and costs.
Purpose of the Stained Glass
The first step towards a successful outcome is to clearly explain your motivation in deciding to commission a stained glass window. The most romantic reason is for love – you are recently married or re-married and have moved to your dream home which you would like to decorate with the beauty of colored glass.
The Power of Romance
Privacy
Stained glass sidelite protects resident from the intrusive gaze of a sinister stranger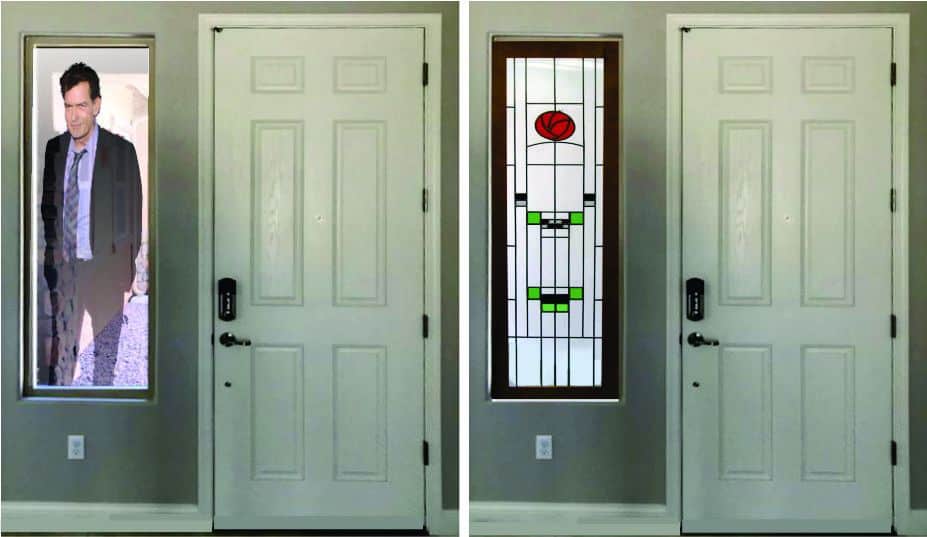 Privacy is the number one practical reason for commissioning a stained glass window. Customers can select exactly the right amount of obscurity to allow light to enter without permitting intruders to see inside. Privacy panels are especially useful in entryways and bathrooms.
View Control
Attractive stained glass windows obscure unpleasant views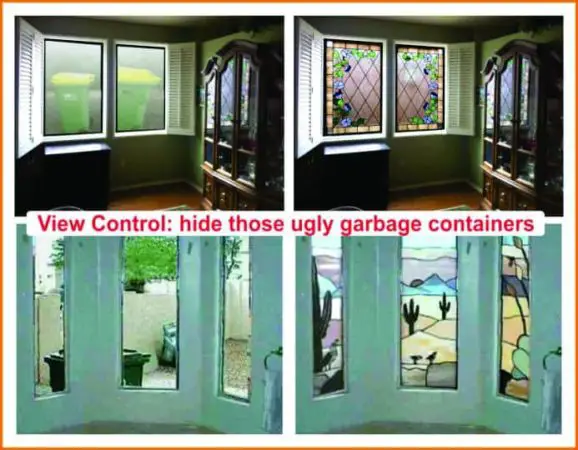 The second most common functional use of stained glass is for view control. Examples include ugly views of garbage containers, of a neighbor's roof-line (visible from closely spaced homes in subdivisions like Saddlebrooke) and even unsightly views of roof-top airconditioners viewed through clerestory (high-up) windows.
Home Improvement – House Sale or Flip
Savvy real estate agents understand the importance of curb appeal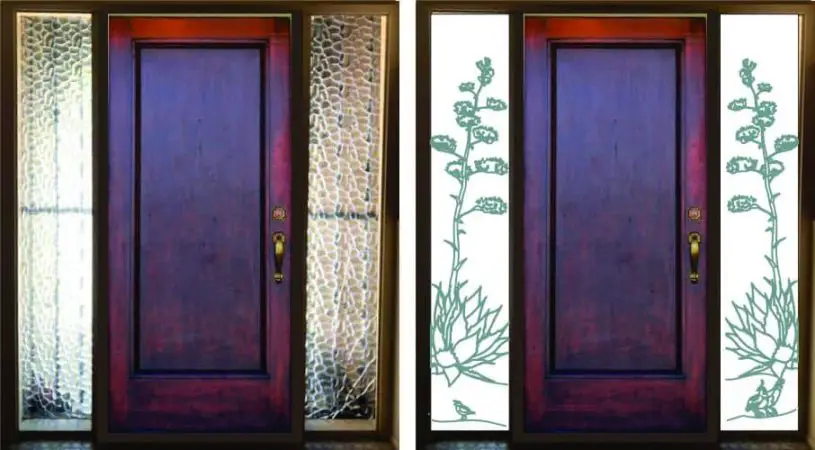 An important function of art glass is to improve the appearance of your entryway in preparation for the sale of your house. In many cases, the versatile artists at Artistry in Glass will recommend the more affordable option of etched glass when the budget is an issue. Study the video below for the application of etched glass to home improvements:
An ugly and very dated entryway with single-paned amber glass or plexiglass is transformed with energy-efficient double-paned etched glass – providing privacy, security, beauty, and thermal insulation.
The Cost Structure of a Stained Glass Panel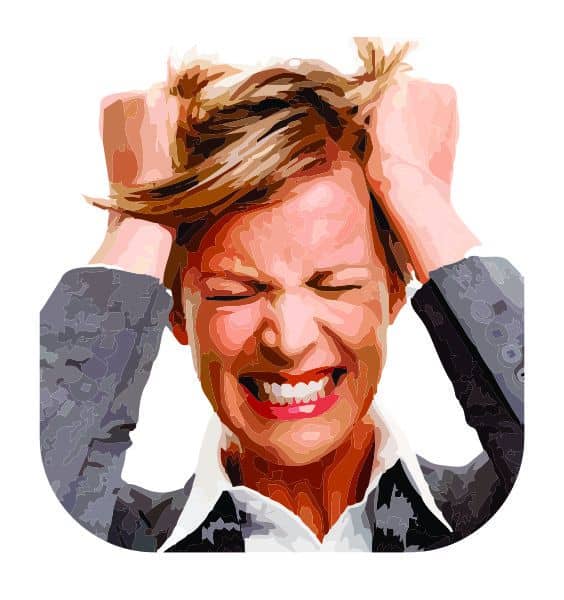 The Cost of a Stained Glass Project Depends on Many Factors
Important Tips
First, and especially if you are a contractor, resist the temptation to ask a studio for "a bid" on a stained glass project. Most stained glass artists will be offended if asked to bid on a project because art glass is, by definition, a work of art.
Second: do not trust any studio that gives you prices like $90.00 per square foot (for example) over the telephone. This is because:
Third: the production cost of a panel depends on the design – so you need to show exactly the same design with the same colors to competing studios in order to compare pricing.
Fourth: there are the following pricing elements as well as the panel manufacture:-
Artwork/Design
Window Measurement
Special Elements
Manufacture
Delivery & Installation
The cost of stained glass depends mainly on the complexity of the design
Simple designs (left) have few pieces per square foot: complex designs (right) have numerous pieces. Simple designs have straight-line pieces: complex designs have curvilinear pieces.
Additional charges apply to custom-beveled and painted glass.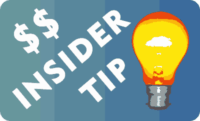 Money-saving strategies
For the frugal customer: save money by choosing a simple design and by measuring and installing the panel(s) yourself
Measuring, delivery & installation charges
If you are a handyman or woman, it is a fairly straightforward task to measure the window opening and then install your own stained glass panel. Artistry in Glass will provide advice and instructions.
However, most customers prefer to trust experts to make sure the panel fits exactly and is installed correctly. Expect to pay $100 to $500 for professional installation depending on the location (distance from the glass studio) and the difficulty of the project.
As an Amazon Associate, I earn from qualifying purchases.
Pricing Guide
Use this unique price estimation module to get a general idea of how the complexity of the design affects the cost of a stained glass panel. Enter the approximate width and height of your window to get price estimates.
Simple Designs
Straight lines, few pieces (< 6 per sq. ft.)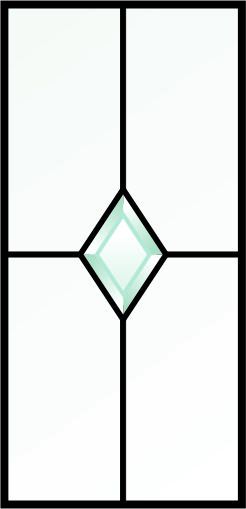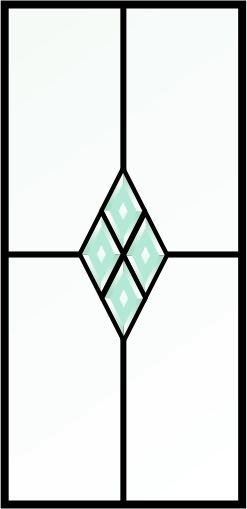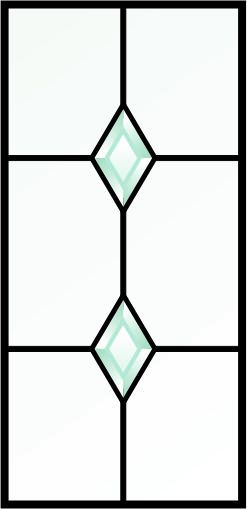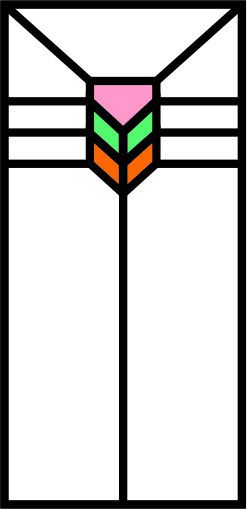 As an Amazon Associate, I earn from qualifying purchases.
Average Designs
Moderate number of pieces – mainly straight lines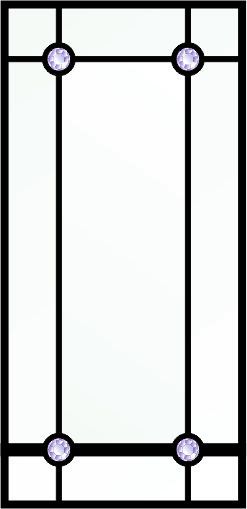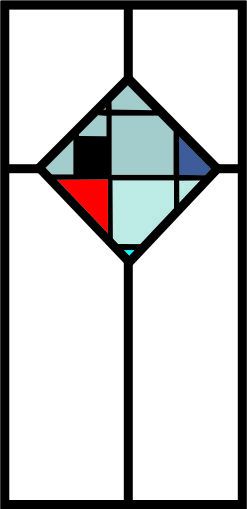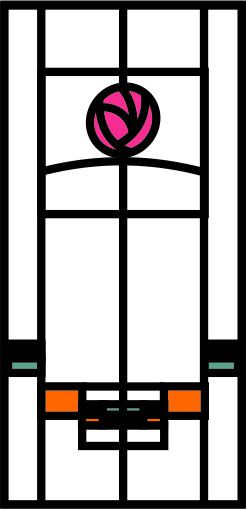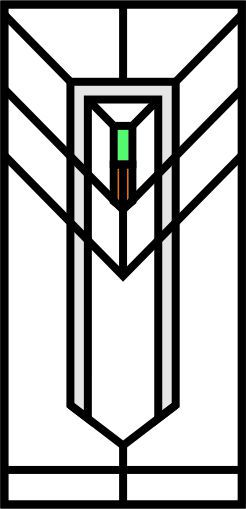 As an Amazon Associate, I earn from qualifying purchases.
Semi-Complex Designs
Many pieces, curved lines, special effects, custom beveling.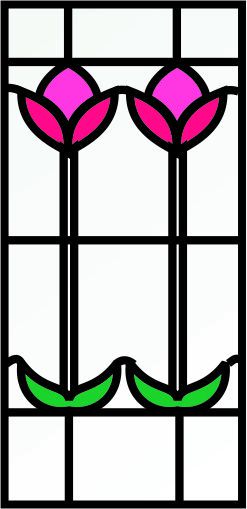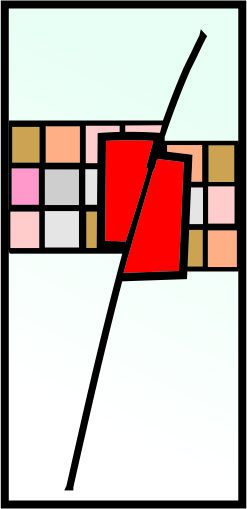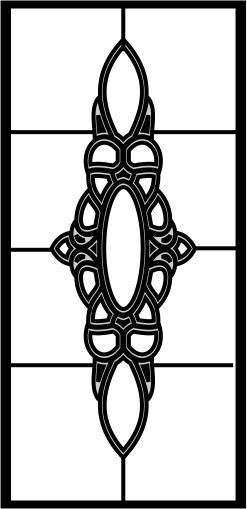 As an Amazon Associate, I earn from qualifying purchases.
Top of the Line
Numerous pieces – complex curved shapes – jewels and/or lettering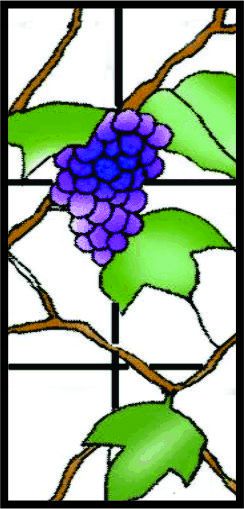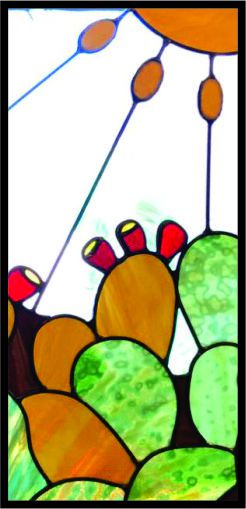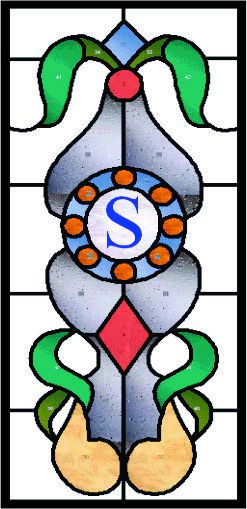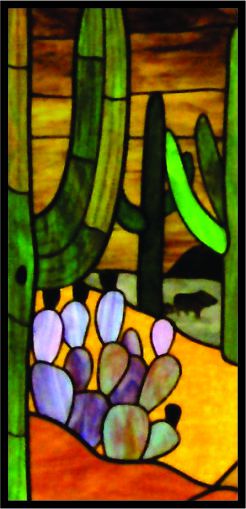 Project Pricing
Remember that the pricing module above is just a basic guide and does not include design fees and delivery/installation charges. It also cannot take into account special procedures like glass painting, glass fusing, or custom sandblasting.
As an Amazon Associate, I earn from qualifying purchases.
Concluding Advice
Establish your Budget
An ethical stained glass company will not take advantage of you if you indicate roughly how much you would like to spend on your project. Knowledge of your budget will enable the stained glass artist to recommend the best design for your price range and also explain price-saving strategies if necessary. Remember to bring the following vital information with you when you meet with your stained glass artist:
Checklist for a Stained Glass Commission
Size, Shape & Type of the window(s) – rectangle, arch, circle, single-pane or IG (bring photos)
Purpose – privacy, view control, home improvement, beauty
Style – Southwestern, contemporary, mission, country, traditional – (bring or email example pictures)
Complexity – simple & functional or "work of art"
Budget – approximately how much do you want to spend?
Working with your Stained Glass Artist
You have decided on your design style and subject matter: you have chosen a reputable stained glass studio and you have established an approximate budget: now the fun begins!
Stage 1: The Design Process
Trust your Glass Artist
Rely on the knowledge and experience of your stained glass artist to give expert advice on numerous crucial issues such as:
Avoiding the cliche! Your stained glass artist has made hundreds of panels and knows the importance of original designs and original colors. She can advise on the designs least likely to offend a future buyer of your home.
Best glass choices: rely on the expert to recommend "Cathedral" or "Opalescent" glass – do not second-guess the professional.
Design Technicalities: Lead came holds the glass together but also becomes a design element: this conflict is known as the "tyranny of the lead-line" and your designer will explain how the correct placement of lead came and rebar are essential for the stability of your panel.
Design Evolution: based on your input, your glass artist will produce scaled drawings for you to review. "Old-school" artists use paper and colored pencils or watercolors whereas "new-school", computer-savvy, designers use CAD software. In either case, remember that painted or computer-generated colors are merely representations of the true glass colors. Feel free to express your opinions and request design changes.
Color choices: there are hundreds of colors but not all are easily available. Tell your designer your favorite colors and ask for samples to take home so you can see what they look like in the lighting of your own windows.
Your Decision: once you have approved the design and the colors, the manufacturing process (Stage 2) will begin.
Stage 2: Building the Window
A Collaborative Process
It is said that "patience is a virtue" and a degree of patience is often necessary on the part of the excited customer. Your stained glass artist may have other projects ahead of yours on her workbench. Each commission is hand-made and cannot be rushed.
Progress: your stained glass artist will invite you to visit the studio to monitor the progress of your project: minor modifications can be made at this intermediate stage but may incur up-charges if the changes require extra glass or significant additional labor.
Photos: for out of state customers, the artist will send updated images if requested.
Final Review: before the excitement of the installation, you will be invited to review the panel for approval. Small modifications, for example, the patina or "finish" of the lead came can be made at this stage without additional charge.
Step 3: Delivery & Installation
The Big Day
Depending on the complexity of the installation, expect your installers to spend between one and four hours at your home. To facilitate the process, please observe the following courtesies:
Clear the area of small children, dogs, cats, and kamikaze parrots.
Resist the temptation to set up a deckchair to monitor the installation process (even the most fastidious worker is offended by conspicuous and intrusive supervision).
Make sure you are available to examine and "sign-off" on the quality of the installation: there is nothing worse for the conscientious installer than to be called back to remove a small fingerprint on the glass.
Stand back and bask in the glory of your joint creation – the collaboration between you and your glass artist: the synthesis of your idea and vision – realized and interpreted by the art, craft, and dedication of a skilled artist/craftsman – a treasure for future generations.