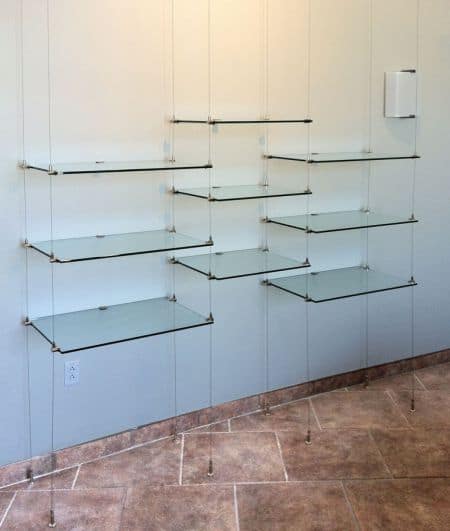 Glass Shelves are the elegant choice for display of collectibles and for storage in the modern home or office. At Artistry in Glass we bring more than 30 years of experience in glass shelving and shelf support solutions. To get started – decide which of the following four unique shelving types applies to your project: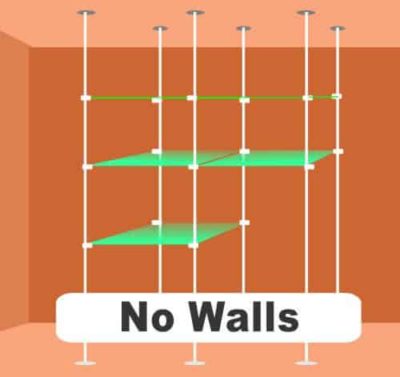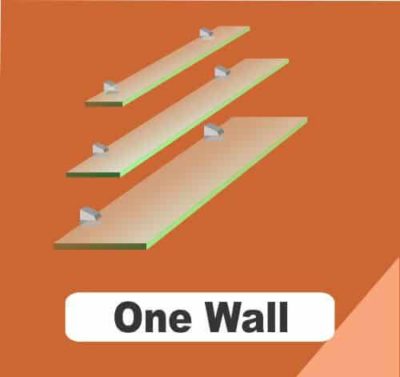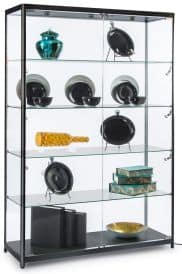 Glass shelves provide extra storage space while making a room appear larger since you can see all the way to the wall.
Enhance the view of items placed on the shelf due to the transparent nature of glass.
Create a visual appeal that seems to float on the wall.
Glass shelves are just as strong and durable as other shelving materials.
Add visual contrast and complement other elements.
Create a lighting effect because they allow light to shine through from above and below.
Learn all about glass shelving from the detailed information on this website: shelf colors, shelf thickness, shelf edgework (beveled or polished) and shelf strength (tempered or annealed)